Your Hometown Team For
Legal Services In Phoenix & The Southwest
Contact Us Now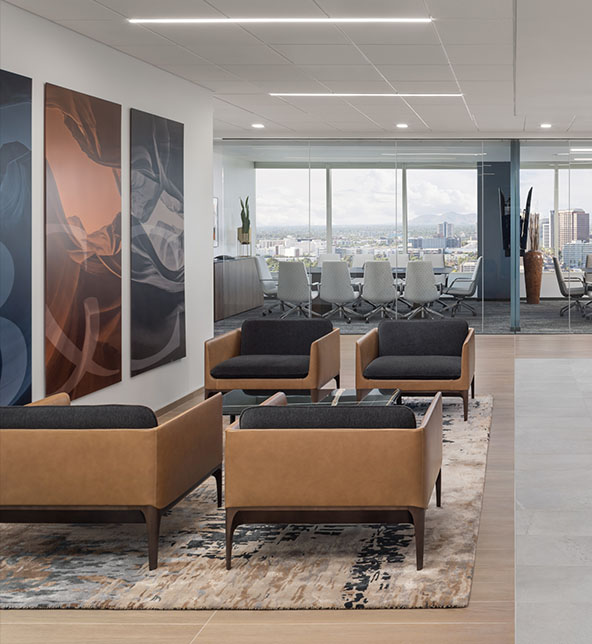 A Premier Phoenix Law Firm Since 1970
Founders Frank Haze Burch and Dan Cracchiolo were known for being hometown heroes for business law in Phoenix when they joined forces to open Burch & Cracchiolo 52 years ago. Since then, they have expanded the practice to a team of 50+ esteemed law professionals, who all carry on the traditional values our firm was founded on, while embracing innovation and looking forward to the future.
Headquartered in Phoenix, Arizona, B&C serves corporate, governmental and individual clients throughout the Southwest and across the country. Over the course of 52 years in business, our team has developed a deep knowledge of law in Arizona and a respected reputation for being problem solvers at heart.
Now with offices for business law in Phoenix, Las Vegas, and Orange County, B&C has expanded our footprint to serve the entire Southwest region. Our firm is also a member of Primerus, an international law firm alliance, which allows us to provide our clients with leading-edge service, technology and resources.
Contact Us Now
AZ Big Podcast With Michael & Amy
Hosted by AZ Big Media Editor in Chief Michael Gossie and Publisher Amy Lindsey, The AZ Big Podcast takes you behind-the-scenes of some of the most compelling storylines in the Grand Canyon State. The AZ Big Podcast will feature guests from a variety of industries, including legal, real estate, hospitality, athletics and more. Each episode will provide quick and concise information about each topic, in other words, it's an easy listen that's perfect for your morning or afternoon commute! Episodes will post weekly on Wednesdays and are available wherever you listen to your podcasts. The AZ Big Podcast is sponsored by Burch & Cracchiolo, who have been proving for over 50 years that a successful business or legal case of any kind starts when you hire the right lawyer. Let them prove it to you.
Listen Now
From Our Latest Blog Posts Burch & Cracchiolo Star Teacher Program
Do you know a dedicated teacher who inspires students, is a great role model for the teaching profession and who enriches their school community? Burch & Cracchiolo law firm is proud to honor these educators by awarding $500 monthly to a deserving teacher.
Nominate & Read More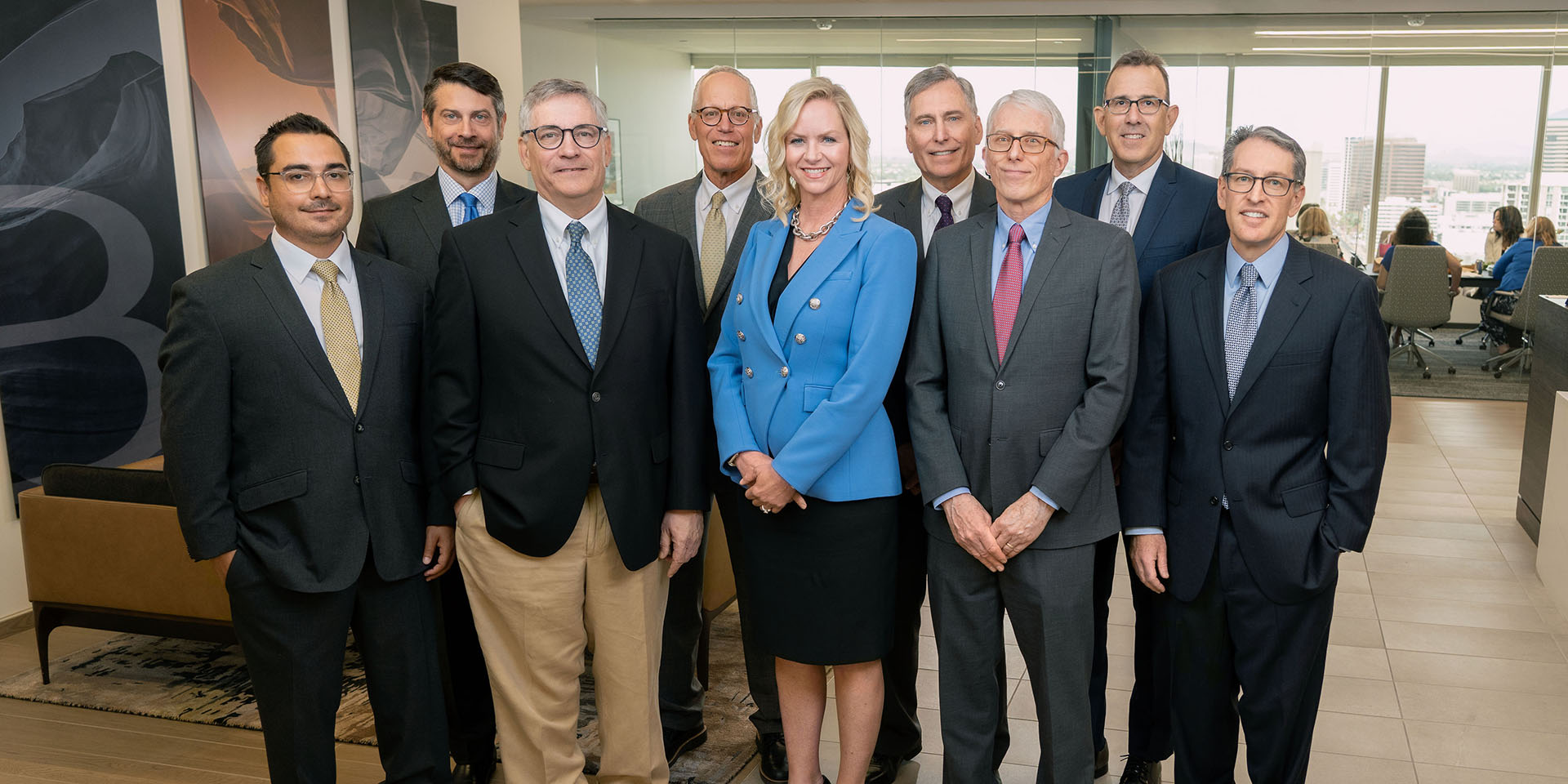 Business and
Corporate Law Team