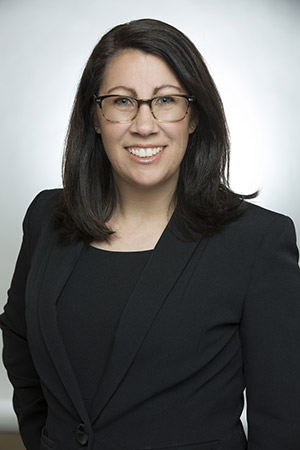 (April 1, 2021….Phoenix, AZ) The law firm of Burch & Cracchiolo, P.A. is proud to announce Jennifer R. Delgado has been elected to the American Civil Liberties Union of Arizona (ACLU of Arizona) board of directors for a two-year term beginning April 1, 2021. The ACLU of Arizona was formed and officially chartered by the national organization over 50 years ago, and since that time, has fought to defend individual rights in Arizona through litigation, legislation, and public education.
Delgado joined Burch & Cracchiolo in 2017 and focuses her practice on the representation of entrepreneurial individuals and companies in all areas of transactional business and real estate law. Delgado received her undergraduate degree with honors from the University of Massachusetts at Amherst, and her law degree from Boston College.
Delgado is also a charter member of Local First Arizona and was recently appointed to the organization's Business Coalition Advisory Council. Local First Arizona is a non-profit organization committed to community and economic development throughout Arizona by connecting people, locally-owned businesses, and communities, for meaningful actions that build a diverse, inclusive and prosperous Arizona economy.
About the ACLU
For nearly 100 years, the ACLU has been the nation's guardian of liberty, addressing specific civil liberties issues such as capital punishment, LGBTQ rights, immigrants' rights, reproductive freedom, women's rights, and voting rights. With more than 4 million members, activists, and supporters, the ACLU is a nationwide organization that fights tirelessly in all 50 states, Puerto Rico, and Washington, D.C., to defend and preserve the individual rights and liberties that the Constitution and the laws of the United States guarantee.
About Burch & Cracchiolo, P.A.
Now with 40 attorneys in its Phoenix office, Burch & Cracchiolo is one of the Southwest's premier law firms. The firm was founded 51 years ago and today the firm's lawyers are among the most highly regarded and recognized leaders in the areas of business and corporate law, construction, criminal defense, estate and wealth preservation planning, family law, finance, intellectual property, labor and employment, litigation, personal injury and insurance defense, real estate and taxation.