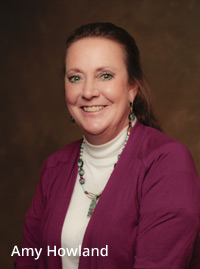 (October 26, 2015….Phoenix, AZ) Burch & Cracchiolo, P.A. is pleased to again announce their support of Valley Partnership's 2015 Community Project Day. Valley Partnership has chosen the Florence Crittenton of Arizona Girls Ranch located at 8204 E. Monterey Way in Scottsdale as the recipient of this years' renovation. The event is slated for Saturday, November 7, 2015. Local businesses donate the supplies and sponsors provide the labor force.
B&C partner Amy Howland spearheads the project for the Firm as she has for the past 11 years. This year, Burch & Cracchiolo will have approximately 30 employees on site for the project day in November. "This is now one of longest standing traditions at the Firm," says Howland. "The employees look forward to this opportunity every year because they know they can truly make an impact with one day of service by our team."
About Burch & Cracchiolo, P.A.
Now with 40 attorneys in its Phoenix office, Burch & Cracchiolo is one of the Southwest's premier law firms. The firm was founded 45 years ago in 1970 by Haze Burch and Dan Cracchiolo and today the firm's lawyers are among the most highly regarded and recognized leaders in the areas of business and corporate law, construction, estate and wealth preservation planning, family law, finance, labor and employment, litigation, personal injury and insurance defense, real estate and tax controversy litigation. For more information: bcattorneys.com
About Florence Crittenton of Arizona Girls Ranch
Florence Crittenton Girls Ranch in Scottsdale has expanded and enhanced programs and services for pregnant, parenting and non-parenting girls ages 12-18 who are in need of independent living and parenting and/or childcare skills training. Additionally, clients continue their education by attending a local school or GED classes. They take additional online financial literacy classes to assist with credit recovery.
About Valley Partnership Community Project Day
One of Valley Partnership's cornerstones is community service. Each year Valley Partnership selects a non-profit organization that can benefit from the skills, efforts and supplies provided by our partners to renovate and enhance facilities for those in need. Over the past 28 years, Valley Partnership has contributed over $3.5 million to the community through these Projects. www.valleypartnership.org.