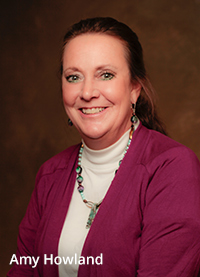 (October 13, 2016….Phoenix, AZ...) Burch & Cracchiolo, P.A. is pleased to again announce their support of Valley Partnership's 2016 Community Project Day. Valley Partnership has chosen Sunshine Acres Children's Home at 3405 N. Higley Road in Mesa as the recipient of this years' renovation. The event is slated for Saturday, November 5, 2016. Local businesses donate the supplies and sponsors provide the labor force. The project will include the installation of Discovery Park, an outdoor interactive area which will include a multi-use turf field.
B&C partner Amy Howland spearheads the project for the Firm as she has for the past 12 years. This year, Burch & Cracchiolo will have approximately 30 employees on site for the project day in November. "This is now one of longest standing traditions at the Firm," says Howland. "The employees look forward to this opportunity every year because they know they can truly make an impact with one day of service by our team."
About Burch & Cracchiolo, P.A.
Now with 40 attorneys in its Phoenix office, Burch & Cracchiolo is one of the Southwest's premier law firms. The firm was founded 46 years ago in 1970 by Haze Burch and Dan Cracchiolo and today the firm's lawyers are among the most highly regarded and recognized leaders in the areas of business and corporate law, construction, estate and wealth preservation planning, family law, finance, labor and employment, litigation, personal injury and insurance defense, real estate and tax controversy litigation. For more information: bcattorneys.com
About Sunshine Acres Children's Home
For 17 years, Uncle Jim and Aunt Vera prayed for a place where they could care for homeless children. Then the answer to their prayers came in 1953, when they sold their home, and with the help of the Mesa Optimist Club, made a down-payment on 125 acres of Arizona desert with a few run-down buildings.
"That day we both felt that we should never solicit money, a board or a brick, and that no child would ever be turned away for financial reasons. God impressed upon us very strongly that this was His work. We were to take care of the children, and He would take care of the finances," Aunt Vera wrote.
So in 1954, Uncle Jim and Aunt Vera opened Sunshine Acres Children's Home, which became the beginning of the Miracle
in the Desert.
Even today children are not turned away for financial reasons. Sunshine Acres does not receive government support for the children and though we are donor funded, we do no fundraising/solicitation for ourselves. Many friends, businesses, churches and volunteers contribute and host fundraising events on behalf of the home – proof that God is still working miracles in the desert
About Valley Partnership Community Project Day
One of Valley Partnership's cornerstones is community service. Each year Valley Partnership selects a non-profit organization that can benefit from the skills, efforts and supplies provided by our partners to renovate and enhance facilities for those in need. Over the past 28 years, Valley Partnership has contributed over $3.5 million to the community through these Projects. http://www.valleypartnership.org.