Check out the article on what's ahead in the HR world post-pandemic. Kathy Stoner has been with B&C for over 34 years and keeps the company running with her HR and IT skills!
What's next for HR in the wake of the pandemic?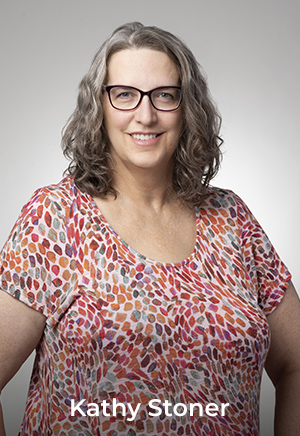 Emergency preparedness isn't anything new to human resources. Part of being in the profession is ensuring the health and well-being of employees as well as protecting the company's infrastructure. As such, HR managing directors are accustomed to being "ready for anything."
Preparing everything from hazard and emergency plans, evacuation procedures and lockdown protocols, to how to appropriately communicate companywide emergency instructions and information, HR professionals are typically prepared for whatever comes down the pike. But, for all the emergency preparedness, you'd be hard-pressed to find many HR departments that were ready for a pandemic (prior to 2020).
Yet, for as unexpected, alarming and disrupting as COVID-19 was (and continues to be), HR managers have demonstrated remarkable resiliency and ingenuity. With contingency measures such as working from home and hybrid schedules that many companies suspected would only be temporary, how are HR departments adjusting to what now looks to be more permanent workplace changes?
Much like they did at the beginning of the pandemic, HR directors are adapting. It's a vastly different world now, but it's one that some local HR experts are prepared to navigate.
In the beginning …
"We had a lot of scrambling to do," says Kathy Stoner, human resources and network manager for Burch & Cracchiolo. "Our first priority was keeping everybody healthy and then trying to figure out what to do next. Do we send people home? Do we let them work in the office? Our situation was a little different in that we were in the process of moving to a new building."
On top of contending with a change in geographics, Stoner, who also heads up her company's IT department, was faced with the added challenge of figuring out the technical barriers attached to sending employees home.
"We did a quick survey, figured out who could work from home, and sent home who we could. I had several staff members that begged me to let them come to work and not make them go home," Stoner says, "and we were able to keep social distancing and keep probably about a quarter of our staff on site."
Mounting challenges
For many businesses, the logistics of whether employees could work remotely or not was only one of multiple cascading challenges.
For Stephanie Waldrop, principal at Employee Benefits International (EBI), HR challenges involved a close look at how to make sure employee benefits were readily available to employees during the pandemic.
"We worked closely with HR teams to create policy amendments," Waldrop says, "to ensure that employees who needed to be furloughed retained access to their much-needed employee benefits at a time when the risk of them facing health issues was heightened."
As with the rest of the world, one challenge quickly mounted into another.
"Once we figured the [technology] out, the HR aspect for the people who were remote was, 'How could you tell that they were working?'" Stoner says, adding, "How would you know if they were keeping up? And the people who were at the office were having to pick up things at the people at home couldn't do."
There was also the added uncertainty of how long remote employment would be necessary.
"The biggest challenge was keeping employees engaged in the mission of the organization so that businesses remained operational," Waldrop says. "Employees needed a unique support system and more flexibility than ever due to children being at home and/or a spouse who was unemployed or working right next to them."
On top of these already robust issues, others such as emotional challenges, lack of balance and human connection affected employees, according to Waldrop.
Break in the clouds
Despite the stacking challenges, there have been moments of clarity, lessons learned and even some wins along the way during the pandemic's peak and (hopeful) recession.
One notable triumph for Stoner was learning how to make a stalwart disaster plan going forward. Heaven forbid it's needed, but, again, who could have predicted a global pandemic either? Now, the HR team at Burch & Cracchiolo — and likely many, many other company HR departments — are equipped more than ever for the unexpected.
"I think that people talk about having a disaster recovery plan, but it's all a very pie in the sky concept," Stoner says. "For us moving forward, if we can't go into the office, we know what we can do and we know how we can handle these types of things."
The adversity posed to all during the pandemic has also strengthened lines of trust between employees and their superiors, according to Stoner, who explains that ultimately, the prospect of trying to quantify how much people were working from home (and when) organically solved itself. And, in a way that was comfortable for both sides.
Beyond dealing with unexpected and immediate danger, Waldrop points out that the pandemic has also heightened the long-term health and wellness outlook for HR departments. "Employers are most focused now — more than ever — on the health and well-being of their employees and how it affects the overall success of the organization," she says. "There is a heightened priority on offering comprehensive healthcare, disability income protection, life insurance, well-being, mental health and financial health programs to achieve this goal."
What's next?
As vaccines increase and COVID-19 infection rates remain on the decline, HR departments and their employees naturally have questions. One of the topmost: Will I be able to continue to work remotely?
"Post-pandemic, it's estimated that the average employee may want to work from home as much as 50% of the time. Some positions may transition to work from home entirely as corporations have acquired the skills and tools to effectively manage these positions remotely at a much lower cost than securing commercial space," Waldrop says. "'Remote only' companies will continue to be a very small minority."
And, for those with children, it may not be so much a matter of wanting to work remotely as it is needing to, depending on what happens down the line.
"We have some mothers with young kids that don't have as many options as they used to have for childcare," Stoner says, "so we have to try and work around that and find ways for them to still keep their job, remain productive and not have to stop working just to care for their kids."
Flexibility, it seems, (for now) will continue to be the credo while there is still much dust to settle and uncertainties to solve.