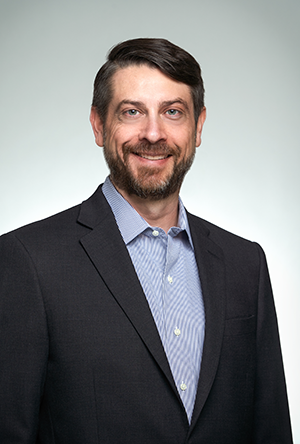 (January 19, 2022…Phoenix, AZ) The law firm of Burch & Cracchiolo today announced that Jake D. Curtis has been selected to be a TGen Ambassador.
"Burch and Cracchiolo has been a great supporter of TGen's research, and we are honored to add Jake Curtis to the TGen Ambassadors roster," comments Dean Ballard, Director of Development for the TGen Foundation. TGen Ambassadors are a new generation of innovators taking up the mantle of leadership that propels the TGen vision forward. An invitation-only network of working professionals and emerging leaders, TGen Ambassadors make an annual monetary gift, but their commitment goes beyond philanthropy to advocacy within their networks and beyond.
T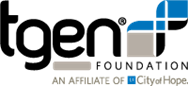 ranslational Genomics Research Institute (TGen) is a Phoenix, Arizona-based nonprofit organization dedicated to conducting groundbreaking research with life-changing results. TGen is affiliated with City of Hope, a world-renowned independent research and treatment center for cancer, diabetes and other life-threatening diseases: CityofHope.org. This precision medicine affiliation enables both institutes to complement each other in research and patient care, with City of Hope providing a significant clinical setting to advance scientific discoveries made by TGen. TGen is focused on helping patients with neurological disorders, cancer, diabetes and infectious diseases through cutting-edge translational research (the process of rapidly moving research toward patient benefit).
A Firm senior partner with more than 23 years of legal experience, Curtis has vast experience representing his many long-term clients in civil litigation matters, including complex business disputes, class actions and serious personal injuries in federal, state and tribal courts. He also heads Burch & Cracchiolo's liquor license and compliance practice area advising his clients about all manner of issues concerning compliance with Arizona's liquor laws, including obtaining licenses, implementing best practices and responding to allegations of non-compliance by the AZ Department of Liquor Licensing and Control.
About Burch & Cracchiolo, P.A.
Now with 40 attorneys, Burch & Cracchiolo is one of the Southwest's premier law firms. The firm was founded 52 years ago by Haze Burch and Dan Cracchiolo. Today the firm's lawyers are among the most highly regarded and recognized leaders in the areas of business and corporate law, commercial litigation, construction, criminal defense, estate and wealth preservation, family law, finance, labor and employment, personal injury and insurance defense, real estate and taxation.