Special Ed teacher focuses on "teachable moments" to motivate students
(November 18, 2021…Phoenix, AZ) The law firm of Burch & Cracchiolo, P.A. is proud to announce Mr. Kelly Batke of Centennial Middle School has been named the November 2021 recipient of the "B&C Star Teacher Award." Batke has been teaching special education students in 6th-8th grade students for 10 years. Centennial has an enrollment of 750 students and is located in the Kyrene School District. The District covers portions of Tempe, Phoenix, Chandler and Guadalupe and serves over 15,000 students.
Batke was nominated by parent Priscilla Chand who wrote:
"Teachable moments are my favorite part about what I do." This is a quote from one of the first emails I received from Mr. Batke at the start of my son's 6th grade journey in middle school this year.

Mr. Batke has a genuine interest in, and an unwavering excitement for, each of his students' success as a member of his self-contained classroom and as members of the Kyrene Centennial Middle School (CMS) student body as a whole. This is who Mr. Batke was before this unprecedented time in our lives and it is who he will be when we resume under our new normal.

Mr. Batke tirelessly does everything he can to ensure his students have equal access to the "extras" available at school. Being a huge advocate for "inclusion", Mr. Batke worked with staff and administration when my son showed an unforeseen interest in auditioning for the school play and joining Track and Field. Again, uncharted waters for us both and, although my son did not participate in either event, the groundwork has been laid to prepare for 7th grade - my son will know he has options and he can fully integrate himself at Centennial – I thank you Mr. Batke!

Mr. Batke is truly dedicated to creating a better world for all people with disabilities and I will be forever grateful for the work he is doing and how he is positively affecting my son and fostering his growth as a member of the community.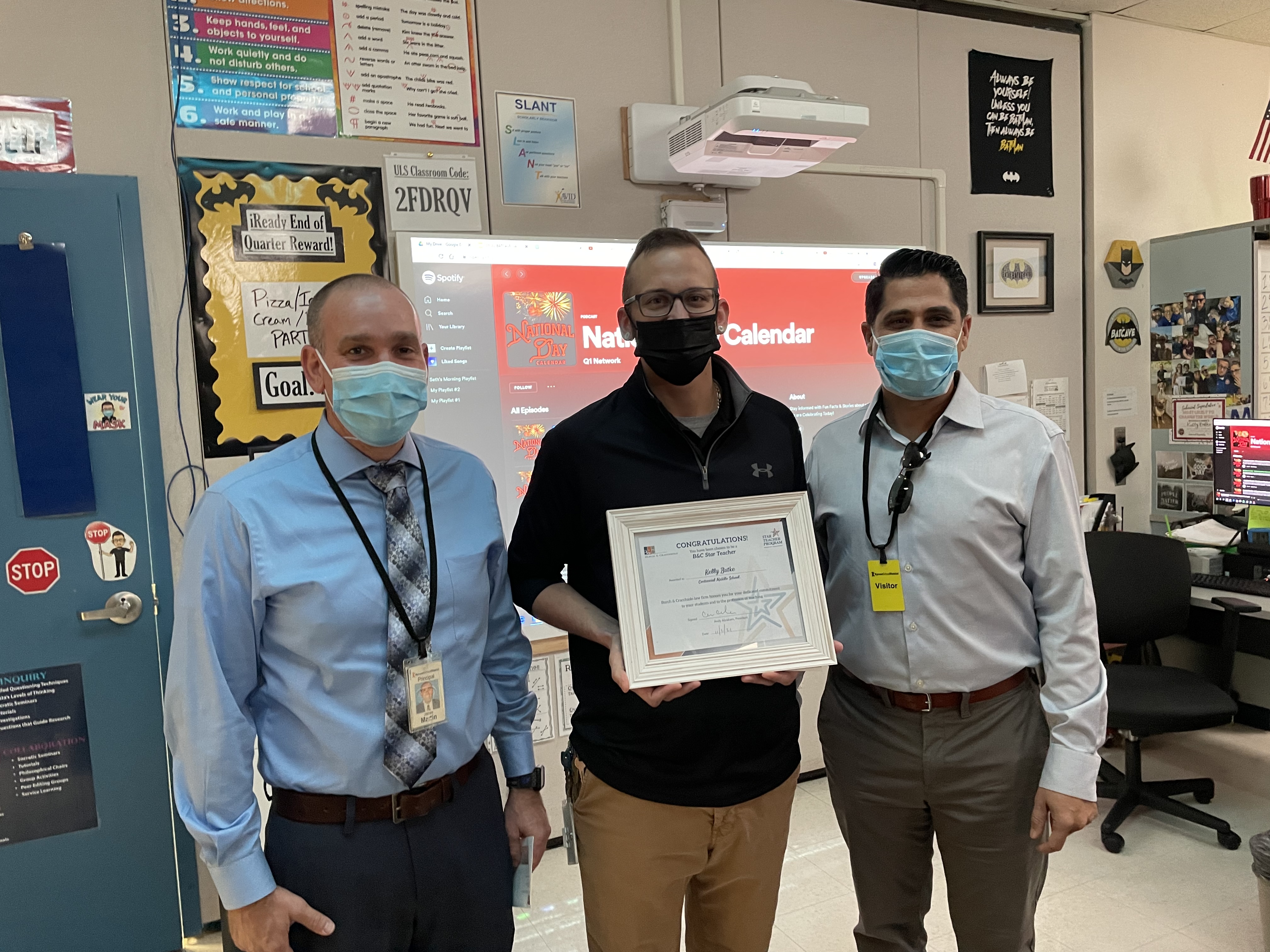 Batke earned his M.A Ed in Applied Behavioral Analysis from Arizona State University in 2020, received his B.A.in special education from Illinois State University in 2012.
A Valley teacher is chosen each month to receive $500 through a nominating process on the firm's website www.bcattorneys.com. Nominations are accepted from students, former students and parents who wish to honor and thank a teacher who has had a great impact on their life. Many teachers spend their own money to augment the costs of classroom supplies, field trips and other non-covered costs that arise throughout the school year. B&C hopes to alleviate that burden for one deserving teacher each month. In addition, the school where the educator teaches receives a check for $250 to be used at their discretion.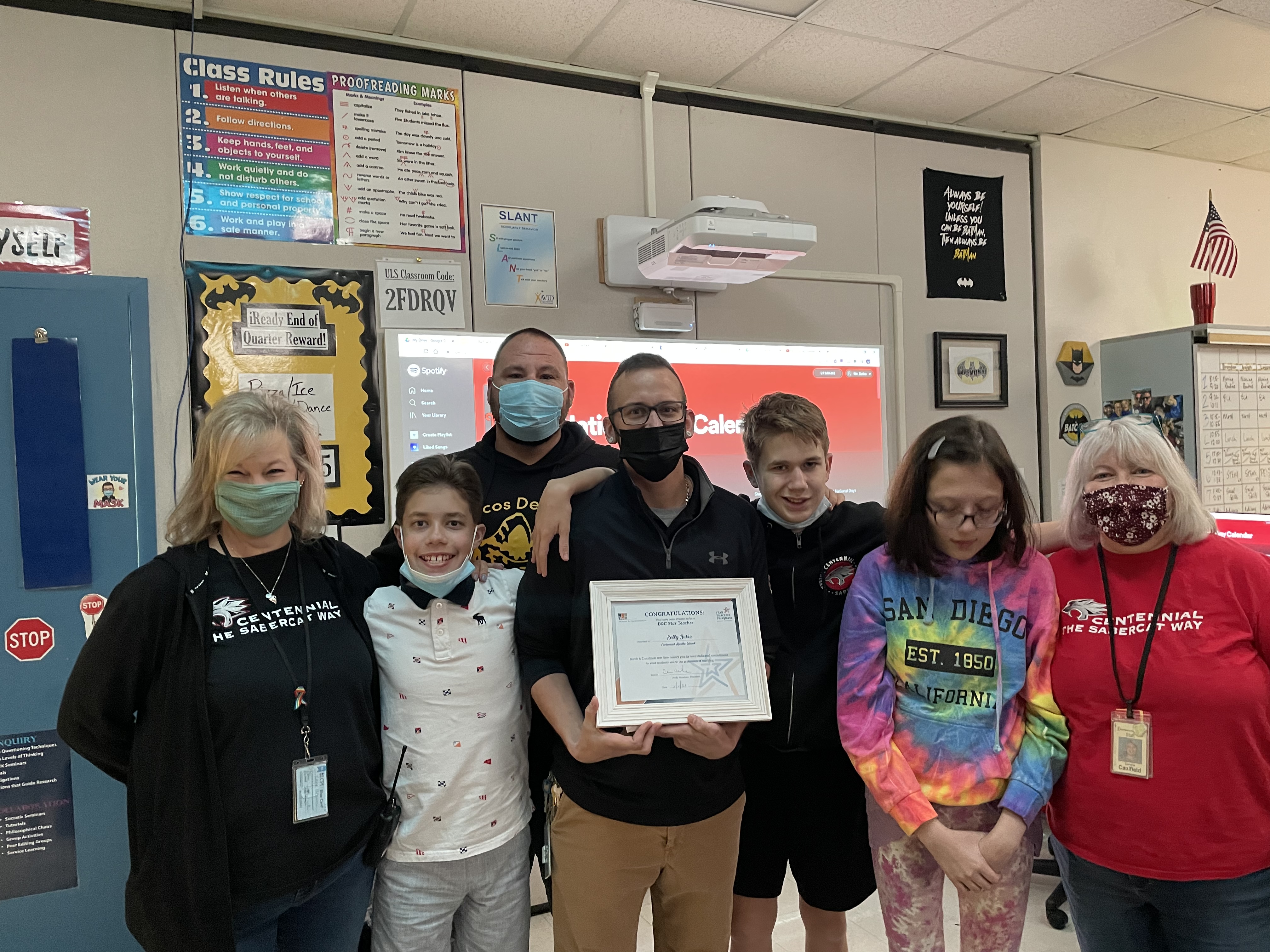 Nominations are open to all teachers in K-12 who teach in Maricopa County. Winners will be notified and then presented a check at their school by a member of Burch & Cracchiolo. Photos and/or video will be taken to post on the firm website and social media. To nominate go to www.bcattorneys.com, click on the "Nominate a Star Teacher" button and tell us why you think your teacher deserves the B&C Star Teacher Award.
About Burch & Cracchiolo, P.A.
Now with 41 attorneys, Burch & Cracchiolo is one of the Southwest's premier law firms. The firm was founded in 1970 by Haze Burch and Dan Cracchiolo and today the firm's lawyers are among the most highly regarded and recognized leaders in the areas of business and corporate law, construction, criminal defense, estate and wealth preservation planning, family law, finance, intellectual property, labor and employment, litigation, personal injury and insurance defense, real estate and tax law. The firm has a long history of giving back to the community through non-profit sponsorships, donations, and volunteer efforts.