GSQ, or Goodyear Civic Square, is a mixed-use development in Goodyear, Arizona located at the northeast corner of Bullard Avenue and I-10. The development is coming to fruition through a joint venture partnership between Globe Corporation and RED Development.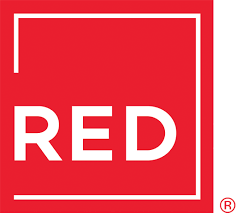 Burch & Cracchiolo handled the rezoning that now includes six land areas, currently in development, which will include additional office space, retail and entertainment. The original PAD zoning of "Mixed Use Commercial" was amended to "Business and Commerce" to include a mix of commercial and residential uses which will facilitate the development of a mixed-use regional center.
The Burch & Cracchiolo team included Ed Bull, Ali Bull and Brian Greathouse.
"This project is transformative for the West Valley," comments veteran B&C zoning attorney Ed Bull. "Globe Corporation and RED Development are creating a visionary downtown area for Goodyear which has seen exponential growth in the last decade now projecting 500,000 residents in a 10-mile radius of GSQ. We are pleased and honored to have been selected to be a part of it. Working with exemplary people such as George Getz and Mike Ebert and their teams is a pleasure," continued Bull.
The first phase of the project, now under construction, includes a new city hall, a two-story library, a two-acre park, a Class A office building, and a parking garage. Here are the highlights of Phase 1:
The new city hall is a 100,000-square-foot facility that will house the city's administrative offices.
The two-story library is a 50,000-square-foot facility that will offer a variety of books, magazines, and other materials for residents to borrow.
The two-acre park will feature a playground, a dog park, a splash pad, and a community garden.
The Class A office building is a 100,000-square-foot facility that is designed to attract high-quality businesses to Goodyear.
The parking garage is a five-story facility that will provide parking for residents, employees, and visitors of GSQ.
Phase 2 is expected to begin in 2024.
The GSQ development is expected to create a vibrant and walkable downtown area for Goodyear and is also expected to attract new businesses and residents to the city.
Some of the benefits of the GSQ include:
It will create a vibrant and walkable downtown area for Goodyear.
It will provide residents and visitors with a variety of amenities, including a central gathering place, a library, a park, and a variety of dining and entertainment options.
It is expected to create over 1,000 jobs during construction and over 2,000 permanent jobs once it is complete. It is also expected to generate over $1 billion in economic impact.
It is expected to improve the quality of life for Goodyear residents and make the city a more attractive place to live, work, and raise a family.
About Burch & Cracchiolo
Now with 41 attorneys in its Phoenix office, Burch & Cracchiolo is one of the Southwest's premier law firms. The firm was founded 53 years ago by Haze Burch and Dan Cracchiolo and today the firm's lawyers are among the most highly regarded and recognized leaders in the areas of business and corporate law, construction, criminal defense, estate and wealth preservation planning, family law, finance, labor and employment, land use and zoning, litigation, personal injury, insurance defense, real estate, tax and tax controversy. For more information: www.bcattorneys.com or 602.274.7611.