(May 29, 2013….Phoenix, AZ) Burch & Cracchiolo, P.A. has been ranked as a leading law firm in the newly published Chambers USA 2013-America's Leading Lawyers in Business. The Firm is ranked in Tier 1 in Arizona in Real Estate/Land Use and Zoning. Two shareholders from Burch & Cracchiolo were selected for inclusion in Chambers USA 2013 as leaders in Arizona:
Edwin C. Bull-Real Estate, Land Use and Zoning
M. Brennan Ray-Associate to Watch-Real Estate, Land Use and Zoning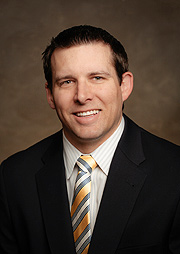 The Chambers USA rankings are based on extensive research conducted by Chambers and Partners Legal Publishers, a highly respected English publisher of renowned directories assessing and ranking the world's leading lawyers. Chambers USA is published annually by Chambers & Partners to assess and rank the leading attorneys and law firms in the United States, based on peer and client reviews. Chambers' researchers conduct in-depth interviews of clients, colleagues and the lawyers themselves to develop the rankings for the law firms and attorneys. Chambers' rankings are based solely on the research team's findings and there is no cost for inclusion.
About Burch & Cracchiolo, P.A.
Now with 42 attorneys in its Phoenix office, Burch & Cracchiolo is one of the Southwest's premier law firms. The firm was founded 43 years ago by Haze Burch and Dan Cracchiolo and today the firm's lawyers are among the most highly regarded and recognized leaders in the areas of business and corporate law, construction, estate and wealth preservation planning, family law, finance, labor and employment, litigation, personal injury and insurance defense, real estate and tax controversy.
Burch & Cracchiolo is a member of Primerus, an international alliance of 170 law firms from 120 cities around the world.