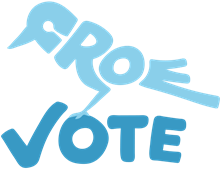 (July 6, 2020…Phoenix, AZ) The law firm of Burch & Cracchiolo, P.A., is proud to announce they have been selected as outside counsel for Crow Vote, LLC. Crow Vote is the world's leading provider of online competitions.
"Burch & Cracchiolo is pleased to be chosen to work with this unique company in providing their legal services," comments Firm president Andy Abraham. "I believe our depth of experience and knowledge in this arena will serve to create a valuable partnership."
Crow Vote's clients include national and international entities conducting online competitions as cause marketing campaigns. A portion of the proceeds from each competition are donated to non-profit organizations around the world including MusiCares and Jared Allen's Homes for Wounded Warriors. The non-profits receive added exposure through website and social media posts.
Burch & Cracchiolo, founded in 1970, will be providing legal services in the areas including, but not limited to, sweepstakes and contest law; internet and e-commerce; Telephone Consumer Protection Act (TCPA); 501 (c) (3) non-profit law; trademark and patent law; risk management and insurance review; contract law; fraud, and employment law.
About Burch & Cracchiolo, P.A.
Now with 41 attorneys in its Phoenix office, Burch & Cracchiolo is one of the Southwest's premier law firms. The firm was founded 50 years ago by Haze Burch and Dan Cracchiolo and today the firm's lawyers are among the most highly regarded and recognized leaders in the areas of business and corporate law, criminal law and defense, construction, estate and wealth preservation planning, family law, finance, intellectual property, labor and employment, litigation, personal injury and insurance defense, real estate and taxation.
Burch & Cracchiolo is a member of Primerus, an international alliance of 200 law firms from 40 countries around the world. For information, visit www.bcattorneys.com.