Burch & Cracchiolo Thanks Teachers for Their Work – Especially During the Pandemic
A fourth-grade teacher who started an afterschool homework program – on his personal time – and gives his students inspirational sticky notes to encourage them. A behavior intervention teacher who transformed one boy from hating school to waking up in the morning eager to go to school.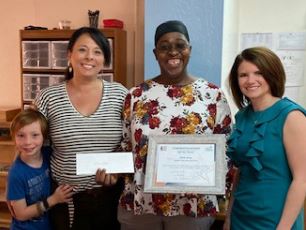 A teacher who created a Chief Science Officer program in her school, organized weekend hiking trips for families to promote physical activity and helped students get involved in the Arizona State University Mars education competition – sparking interest in one girl to become an aerospace engineer. These are just three examples of Arizona teachers who have received The Star Teacher Award from Primerus member firm Burch & Cracchiolo, P.A.
Since 2019, the firm has chosen one teacher every month to receive a $500 grant through a nominating process on the firm's website. Current and former students, parents, coworkers and others nominate teachers who they wish to honor and thank for making an impact, according to Chris Long, the firm's marketing and client development manager.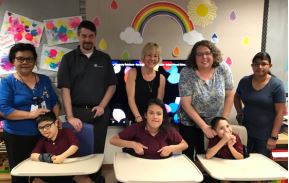 Teachers use the grant for classroom supplies, field trips and other non-covered costs that arise throughout the school year. Long said the firm was pleased to support teachers before the COVID-19 pandemic, and that desire only grew given the added challenges teachers faced because of the pandemic. Ashley Gamboa, records coordinator at the firm, said, "Teachers, in their capacity to mold young minds, have the power to change the world.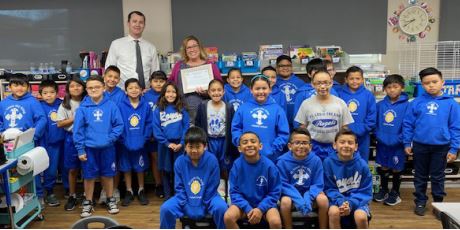 Thank you to teachers who are encouraging hope, kindling imagination and inspiring a love of learning.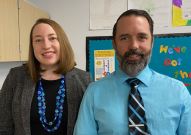 Casey Blais, a partner with the firm, added, "We sincerely thank you, Arizona teachers and administrators. Thank you for your tireless efforts to prepare, teach and ultimately care for these children. Our family has been blessed with excellent teachers that our kids (and we as parents) have grown to love."
The firm's support of teachers extended beyond the Star Teacher program in November 2020 when they hosted the "Thank a Teacher" virtual 5K, raising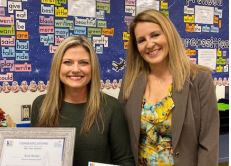 $2,550 for the Million Dollar Teacher Project. Friends and family of Burch & Cracchiolo employees participated by walking, running and hiking, earning donations from 52 supporters.
Burch & Cracchiolo president Andy Abraham said the firm's initial goal was to bring people together virtually or in very small masked groups and raise $1,000 for the organization. "We are pleased to report we exceeded that goal by two and a half times.

We thank all contributors very much," he said. "B&C hopes to make this an annual event as teachers are always in need of support in so many ways." As a result of Abraham's leadership of firm community service efforts, including Star Teacher and much more, he was named the 2020 Arizona Business Angel of the Year.