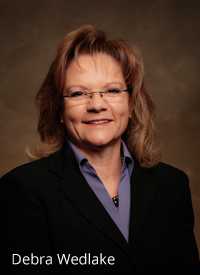 (January 26, 2015….Phoenix, AZ) Burch & Cracchiolo employees and their families are partnering with the America Cancer Society to participate in the 32nd annual "Climb to Conquer Cancer". The event is slated for Saturday, February 28 at South Mountain Park from 7:00am to 12:00pm. B&C paralegal Debra Wedlake is team leader and has spear-headed the effort for 16 years. She provides momentum for team spirit and participation through her own personal experience with cancer. Burch & Cracchiolo has provided a $400 sponsorship and there are 23 climbers participating.
"It is gratifying to participate as a group in an event that supports services for such a needed cause," says Wedlake. "The climbers feel a camaraderie and shared accomplishment that cannot be achieved inside our offices."
About Burch & Cracchiolo, P.A.

Now with 40 attorneys in its Phoenix office, Burch & Cracchiolo is one of the Southwest's premier law firms. The firm was founded 45 years ago by Haze Burch and Dan Cracchiolo and today the firm's lawyers are among the most highly regarded and recognized leaders in the areas of business and corporate law, construction, estate and wealth preservation planning, family law, finance, labor and employment, litigation, personal injury and insurance defense, real estate and tax controversy litigation. bcattorneys.com.

About The Climb to Conquer Cancer
2015 is the 32nd anniversary of the Climb to Conquer Cancer at South Mountain Park in Phoenix. The event raises funds for awareness, research and education about cancer. For more information go to www.phoenixclimb.org