(October 26, 2016…Phoenix, AZ) The law firm of Burch & Cracchiolo, P.A., is pleased to announce that
the Firm will again support the 44th annual Anti-Defamation League "Torch of Liberty" Award Dinner. The event presenting sponsor is Blue Cross Blue Shield of Arizona. Community honorees include SRP, Angela Hughey of One Community (Al Brooks Community Leadership Award), the City of Phoenix Police Department Community Relations Response Squad (George Weisz ADL Law Enforcement Award) and The Honorable Kate W. Gallego, Vice Mayor of the City of Phoenix (Herman Lewkowitz ADL Rising Leader Award).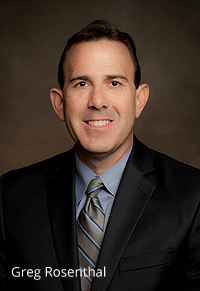 B&C partner, Gregory A. Rosenthal, is currently serving as the Chair for the ADL Arizona Regional Board of Directors. His term began in June 2016 and runs through June 2018. Commenting on the lead honoree for 2016 Rosenthal said, "SRP represents many of ADL's values through its work with nonprofit organizations assisting diverse communities, its support for civic leadership and engagement opportunities and its robust volunteer network. SRP's extensive reach, and its commitment to the people of Arizona is noteworthy and we look forward to honoring this historic Arizona institution."
The event will be held at The Phoenix Convention Center at 5th Street & Monroe on Thursday, November 10, 2016.. Registration begins at 5:30pm with program and dinner beginning at 6:30pm. For more information or to purchase tickets go to www.adl.org/AZTorch2016.
About ADL
Founded in 1913, ADL is the world's leading organization fighting anti-Semitism and discrimination of all types through programs and services that counteract hatred, prejudice and bigotry.
About Burch & Cracchiolo, P.A.
Burch & Cracchiolo is one of the Southwest's premier law firms. The firm was founded 46 years ago by Haze Burch and Dan Cracchiolo and today the firm's 40 lawyers are among the most highly regarded and recognized leaders in the areas of business and corporate law, construction, estate and wealth preservation planning, family law, finance, labor and employment, litigation, personal injury and insurance defense, real estate and tax controversy litigation. The firm has offices in Phoenix, Arizona; Las Vegas, Nevada; and Orange County, California. In order to better serve clients nationally and internationally, Burch & Cracchiolo is a member of Primerus, an international alliance of 170 law firms from 120 cities around the world.