Valley Business Leader to Practice Law and Promote Firm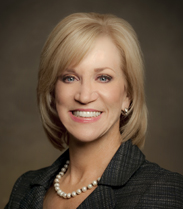 Phoenix, AZ (April 18, 2011) Long time Valley attorney and high-stakes communication specialist, Cheryl K. Walsh, has joined the law firm of Burch & Cracchiolo, P.A. Walsh, who also formerly practiced as a CPA, was the founder and owner of one of the Valley's top PR and communications companies, WalshCOMM LLC, for nearly 20 years. She has extensive experience in crisis communications, witness preparation, mock trials and related areas of value to Burch & Cracchiolo's clients. In addition, Walsh is a trained mediator, with an emphasis on divorce and contract mediations. Her practice will include Family Law and Estate Planning.
Walsh will lead the firm's efforts to increase market share in Arizona, California and Nevada, where the firm now has offices. The firm is expected to introduce a new brand in the near future.
"We are pleased to have Cheryl on board as she brings a wide ranging skill set," said Burch & Cracchiolo president Ed Bull. "Cheryl's experience in law, finance, marketing and strategic communication skills will assist in bringing the firm to the next level. Her experience with many businesses, other law firms and the community, allow her to bring fresh new ideas and perspectives to our firm, for the benefit of our clients and the good of the firm."
"The opportunity presented to me at Burch & Cracchiolo is a culmination of all the various areas in which I have gained expertise in the last 24 years in the Valley," says Walsh. "I am honored to join a group of lawyers with exceptional skills, passion for client service and a desire to give back to the community."
About Burch & Cracchiolo, P.A.
With more than 45 attorneys, Burch & Cracchiolo, P.A. (bcattorneys.com) was founded 40 years ago by Haze Burch, now deceased, and Dan Cracchiolo one of Arizona's premier lawyers who continues to engage in a thriving practice. The firm's lawyers are leaders in the areas of business and corporate law, construction, estate and wealth preservation planning, family law, finance, labor and employment, litigation, real estate and taxation. Serving corporate, governmental and individual clients throughout the Southwest and nationally, Burch & Cracchiolo is known for outstanding and cost-effective representation that emphasizes client objectives. The firm has offices in Phoenix, Arizona; Las Vegas, Nevada; and Orange County, California. In order to better serve clients nationally and internationally, Burch & Cracchiolo is a member of Primerus, an international alliance of 170 law firms from 120 cities around the world. Firm co-founder, Dan Cracchiolo, has been a Trustee of the Steele Foundation since he helped form it on behalf of his clients, Horace and Ethel Steele. The Steele Foundation is among the Valley's top 15 foundations. For information, visit bcattorneys.com.