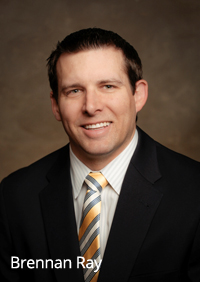 Now in its 19th year, 12 News Turkey Tuesday has become a Thanksgiving tradition for B&C. From 6 AM to 10 PM on Tuesday, November 24th, residents are invited to make a frozen turkey or monetary donation at any Bashas' or Food City store in metropolitan Phoenix or northern Arizona.
Attorney Brennan Ray will present the B&C contribution on behalf of the Firm during the 5/6pm broadcast in at the Bashas' store located at Gilbert Road and Chandler Heights Road in Chandler on November 24th. All donations will benefit hungry families just in time for Thanksgiving.
According to St. Vincent de Paul, the local non-profit that cooks and distributes more than 3,400 meals each day to the hungry, turkey donations are the key to meeting demand this year. Join us and donate to a wonderful organization who wants to see everyone possible enjoy a nurtritious and satisfying Thanksgiving meal.