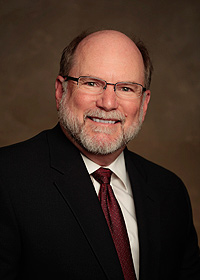 Burch & Cracchiolo zoning attorney and managing partner Ed Bull recently spearheaded a major zoning change for a pivotal multi-family residential development project known as The Residences at Gilbert Town Square near Gilbert and Warner Roads. The development was unanimously approved by Gilbert's Town Council.
"Activity has dramatically picked up in the development arena and most markedly in the East Valley" says Bull. "I am pleased we could assist MRED with this zoning case and help pave the way for a viable multi-family development in an area that needed a jump start."
The 14-acre parcel had been zoned Shopping Center within the Gilbert Town Square development. Many merchants, Town Staff and Gilbert's Planning Commission supported The Residences at Gilbert Town Square to help invigorate and transform Gilbert Town Square into a true mixed-use development.
Paul Stark, a partner in developer MRED GTS, LLC recently commented in The Arizona Republic, "There is always resistance to development. We knew we had some challenges."
The 307-unit multi-family development is designed to bring synergy to the mixed-use project with a clientele that will aspire to high-end apartments, coupled with a need for the goods and services provided by retailers in Gilbert Town Square. Five meetings were held to address neighborhood concerns and to reiterate the intention of the developer to be a good and responsive partner during and after construction.