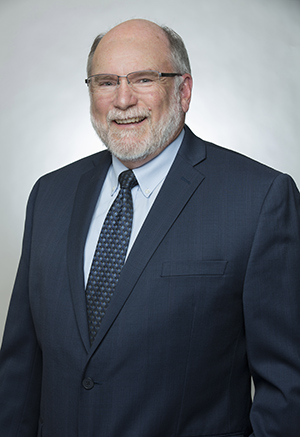 Ed Bull, certified specialist in real estate law, Burch & Cracchiolo, attributes his career success to an often-used quote. "I have been very lucky in my profession. Over the years, the harder I work, the luckier I get," he says.
Starting Points
Any luck aside, Bull has definitely put in the work, over five decades, at the firm he joined while in law school at Arizona State University. "I entered Burch& Cracchiolo as a clerk in 1978, graduated in 1980 and became an associate, "he says. "I remember in that early days working on litigation files by day and learning the practice of zoning law by riding shotgun for veteran zoning lawyers at municipal zoning hearings at night."
Zoning
Underpinning every development in commercial real estate is the zoning and entitlement process, which places strategic importance on the legal team representing the property owner's or developer's interest. "Industry outsiders are not familiar with how critical the entitlement operation is to a project, "he says. "I take great pride in knowing that the housing subdivisions, industrial buildings, office complexes and shopping7centers I have had the opportunity to work on came to fruition, in part, because of our dedicated effort during the entitlement process."
Projects
Across CRE segments, Bull has touched hundreds of developments running the spectrum from one to 20,000acres. "The largest project I have been involved with is Estrella in Goodyear, " he says.
On a slightly smaller scale, Bull describes the zoning process for the 18-acre property at the northwest corner of 44th Street and Camelback as one of the most challenging of his career. "The original redevelopment plan in2011 did not come to fruition. . However, RED Development's mixed-use concept is excellent, " he says. "Ensuring that the rezoning process included the PhoenixSuns and Mercury practice facility, ClassA office, hospitality, retail and restaurant space was difficult, but worth the time and commitment."
As for the most rewarding, Bullidentifies 44th and Camelback and the Scottsdale Portales at Scottsdale and Highland as near the top, but highlightsCityscape in Downtown Phoenix as the winner. "Every time I drive by Cityscape, I smile, " he says. "The development transcended to old "Duece" into a dynamic live, work, shop, hospitality and entertainment destination that was critical to the redevelopment of Downtown Phoenix and is a tremendous asset for the metro."
Accolades
Given Bull's portfolio of iconic projects, there is little wonder that the distinguished counselor has earned the "Best Lawyers in America" credential each year since 2003, and awarded the 2014, 2018 and 2020 "Best Lawyers'Lawyer of the Year' Phoenix in Land Use and Zoning Law."
"I am honored to be recognized by my peers, " he says. "Zoning law is never static and client needs are always evolving. I always need to be learning and improving my performance."
Greater Phoenix
The year 2021 has been a busy one at Burch & Cracchiolo, and Bull cites the growth of the Valley as the primary reason. "This is one of the most robust markets in the country. A diversified economy, booming jobs market and an entrepreneurial vigor are catalysts for long-term expansion, " he says. "One of our biggest challenges, and critical for future economic development and jobs growth, will be to provide quality, close to-work, attainable/workforce quality housing options for existing and future employees and residents."
Relative to entitlements, Bull sees the continuing trend toward infill. "We are tackling some exciting projects in redevelopment, particularly as traditional retail is morphing and developers are reimagining property uses, " he says. "And certainly, mixed-use developments are providing terrific work, live and play options.
Future
Looking at his extensive career at Burch & Cracchiolo over the years, Bull is grateful for his over four decades at the firm. "It has truly been a blessing to have the opportunity to be part of this premier legal practice, to learn from Dan Cracchiolo, Haze Burch and others, and to be a mentor to Brennan Ray, Brian Greathouse and other well-established and up-and-coming zoning lawyers. " Reflecting on his humble Mid-West farm-boy roots, Bull concludes with "It's been a great run, the future is bright" and, with a smile adds, "And I "ain't" done yet".