Practice to focus on construction defect law and insurance defense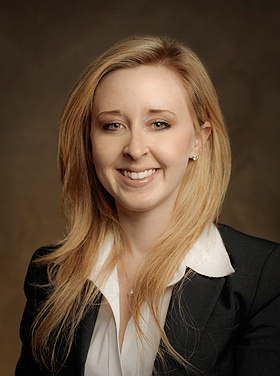 Phoenix, AZ (April 25, 2011) The law firm of Burch & Cracchiolo is pleased to announce that Jennifer A. Boldi has joined the firm in the Construction Law and Commercial Litigation practice areas. Boldi focuses her practice on insurance defense, construction defect litigation, and general civil litigation, representing clients in Arizona and California.
"Jennifer has a plethora of skills and a unique background that will serve our construction defect and insurance defense practice area well," says Ed Bull, president of Burch & Cracchiolo. "We are pleased she has chosen to bring those attributes to our firm."
Prior to joining Burch & Cracchiolo in 2011, she was General Counsel to Mission Critical Technologies, Inc. in Los Angeles, California, where she dealt predominantly with employment and contract law issues. In this capacity, Ms. Boldi gained experience writing corporate policy, providing guidance to HR professionals, interpreting government contracting requirements, and working with unionized work forces.
Boldi received a B.A. in journalism and mass communications and a minor in political science, from Arizona State University in 2007 and her J.D., from Pepperdine University School of Law in 2009. Boldi is a member of the State Bar of Arizona, State Bar of California, American Bar Association, Maricopa County Bar Association, and the Arizona Women Lawyers Association.
About Burch & Cracchiolo, P.A.
With more than 45 attorneys, Burch & Cracchiolo, P.A. (bcattorneys.com) was founded 40 years ago by Haze Burch, now deceased, and Dan Cracchiolo one of Arizona's premier lawyers who continues to engage in a thriving practice. The firm's lawyers are leaders in the areas of business and corporate law, construction, estate and wealth preservation planning, family law, finance, labor and employment, litigation, real estate and taxation. Serving corporate, governmental and individual clients throughout the Southwest and nationally, Burch & Cracchiolo is known for outstanding and cost-effective representation that emphasizes client objectives. The firm has offices in Phoenix, Arizona; Las Vegas, Nevada; and Orange County, California. In order to better serve clients nationally and internationally, Burch & Cracchiolo is a member of Primerus, an international alliance of 170 law firms from 120 cities around the world. Firm co-founder, Dan Cracchiolo, has been a Trustee of the Steele Foundation since he helped form it on behalf of his clients, Horace and Ethel Steele. The Steele Foundation is among the Valley's top 15 foundations. For information, visit bcattorneys.com or contact Cheryl Walsh at 602.234.9793 or cwalsh@bcattorneys.com.