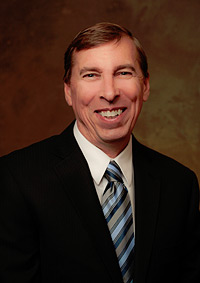 Burch & Cracchiolo, P.A., is pleased to announce that attorney Kenneth Januszewski has joined the Firm in the construction defect practice area. The Firm, founded in 1970, now has 45 attorneys in its Phoenix office.
"Ken has a stellar reputation in the construction defect defense and general liability defense litigation arena," said Firm president, Ed Bull. "His extensive experience and knowledge complements our growing construction defect and general liability practice area and we welcome him wholeheartedly".
Januszewski began his career as a law clerk for Arizona Supreme Court Justice Jack Hays. His initial focus on civil litigation evolved into an emphasis on construction defect litigation. Januszewski successfully defended two contractors in a construction defect class action in which his clients faced a pre-trial demand of over $3 million. The case eventually became the first construction defect class action to be tried in Arizona; Januszewski was able to reduce his clients' exposure to a mere $74,000 prior to trial. He has also successfully handled many appeals and interlocutory appeals before both Divisions of the Arizona Court of Appeals, the Arizona Supreme Court and the Ninth Circuit Court of Appeals.
Januszewski received his undergraduate degree in history from Wayne State University in his native Michigan. He obtained his J.D. degree from Jesuit University then known as the University of Detroit School of Law. He is admitted to practice in Michigan, Arizona, New Mexico and Nevada.