Family Law Attorney also Phoenix Fire Department Captain/Paramedic and Commercial Pilot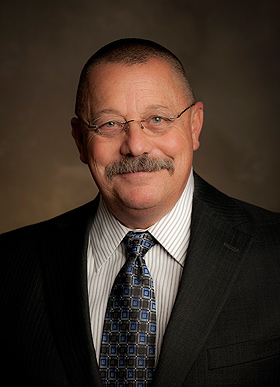 Phoenix, AZ (April 28, 2011) The law firm of Burch & Cracchiolo is pleased to announce that Mark J. Robens has joined the firm's Family Law practice group. Robens is an experienced trial attorney responsible for litigation of complex domestic relations matters. His practice will include dissolution, post-dissolution, business valuation, custody/visitation and family law mediation, as well as prenuptial and domestic partner agreements.
In addition, Robens is a Captain/Paramedic with the Phoenix Fire Department. Robens is presently assigned to the Phoenix Fire Department Emergency Medical Services Division as the "B" Shift Medical Response Officer. He acts as a consultant to Fire Department and Fire Districts on risk management, leadership and supervisory issues and lectures extensively (locally and nationally) on EMS, fire service, risk management and medical legal issues. Robens is also a licensed commercial pilot and has flown as an airline, air ambulance and corporate pilot.
"Mark is multi-faceted which brings great value to our firm in many ways," said managing shareholder Ed Bull. "He has represented many high profile business and sports figures in complicated divorces. At the same time, his work with Fire Departments in Arizona and across the country brings added value to our firm and our community. We are very pleased to have him join us."
Robens received his undergraduate degree in psychology and his law degree from the University of Arkansas in 1978 and 1981 respectively.
About Burch & Cracchiolo, P.A.
With more than 45 attorneys, Burch & Cracchiolo, P.A. (bcattorneys.com) was founded 40 years ago by Haze Burch, now deceased, and Dan Cracchiolo one of Arizona's premier lawyers who continues to engage in a thriving practice. The firm's lawyers are leaders in the areas of business and corporate law, construction, estate and wealth preservation planning, family law, finance, labor and employment, litigation, real estate and taxation. Serving corporate, governmental and individual clients throughout the Southwest and nationally, Burch & Cracchiolo is known for outstanding and cost-effective representation that emphasizes client objectives. The firm has offices in Phoenix, Arizona; Las Vegas, Nevada; and Orange County, California. In order to better serve clients nationally and internationally, Burch & Cracchiolo is a member of Primerus, an international alliance of 170 law firms from 120 cities around the world. Firm co-founder, Dan Cracchiolo, has been a Trustee of the Steele Foundation since he helped form it on behalf of his clients, Horace and Ethel Steele. The Steele Foundation is among the Valley's top 15 foundations. For information, visit bcattorneys.com or contact Cheryl Walsh at 602.234.9793 or cwalsh@bcattorneys.com.