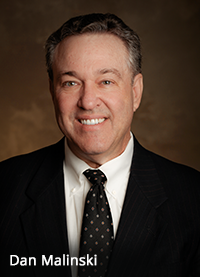 B&C partner, Dan Malinski, recently obtained a dismissal of his client, a large local municipality, in a potential multi-million dollar case in U.S. District Court. The plaintiff had asserted a federal civil rights claim and various state constitutional and tort claims against Dan's client, alleging that the actions of the municipality deprived her of liberty without due process of law and invaded her privacy. The District Court agreed with Dan's analysis that plaintiff had not alleged a cognizable underlying constitutional violation to support her civil rights claim nor had she alleged a policy or practice which would subject it to liability.
The court further agreed with Dan's argument that plaintiff had not satisfied the requirements of Arizona's notice of claim statute with respect to her state law claims of false imprisonment and deprivation of state constitutional rights.
By preparing and arguing a successful motion to dismiss, Dan was not only able to protect the municipality against a potential multi-million dollar verdict, but also saved his client substantial litigation costs. This is an exceptional victory in light of the difficulties associated with successfully pursuing a motion to dismiss.