Noted Valley attorney joins 40 year-old firm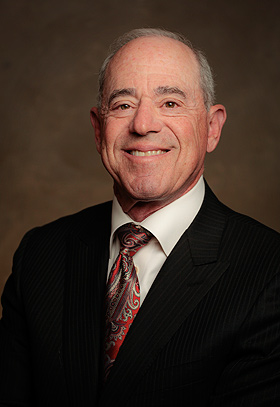 Phoenix, AZ (May 16, 2011) Long time Valley attorney Paul F. Lazarus has joined the law firm of Burch & Cracchiolo, P.A. Lazarus' practice will focus on personal injury, wrongful death, medical malpractice and products liability cases.
"Paul's legal reputation in our community is stellar, "comments Burch & Cracchiolo president Edwin C. Bull. "We are proud to have him come on board at Burch & Cracchiolo."
Prior to joining Burch & Cracchiolo, in addition to representing both plaintiffs and defendants in matters involving injury, Lazarus provided outside legal services to Maricopa County and served as lead defense counsel for Maricopa County, The Maricopa County Attorney's Office and Maricopa County Attorney Rick Romley in the "Buddhist Monk" false arrest claim. Lazarus was also the lead defense counsel in the 1983 high profile wrongful death, violation of civil rights and police brutality claim by the family of Scott Norberg, representing the Maricopa County Sheriff's Office, several Sheriff's Detention Officers and Maricopa County.
Lazarus was in his own solo practice for over twenty five years. In addition, Lazarus was a partner at the law firm of Robbins & Green, P.A. from 1980 to 1986 and Eaton, Lazarus & Dodge, Ltd from 1986 to 1990. Lazarus received his undergraduate degree from the University of Illinois in 1970 and his J.D. from DePaul University in Chicago in 1973.
About Burch & Cracchiolo, P.A.
With more than 45 attorneys, Burch & Cracchiolo, P.A. (bcattorneys.com) was founded 40 years ago by Haze Burch, now deceased, and Dan Cracchiolo one of Arizona's premier lawyers who continues to engage in a thriving practice well into his 80s. The firm's lawyers are leaders in the areas of business and corporate law, construction, estate and wealth preservation planning, family law, finance, labor and employment, litigation and real estate. Serving corporate, governmental and individual clients throughout the Southwest and nationally, Burch & Cracchiolo is known for outstanding and cost-effective representation that emphasizes client objectives. The firm has offices in Phoenix, Arizona; Las Vegas, Nevada; and Tustin, California. In order to better serve clients nationally and internationally, Burch & Cracchiolo is a member of Primerus, an international alliance of 170 law firms from 120 cities around the world. For information, visit bcattorneys.com or contact Cheryl Walsh at 602-234-8793.
###