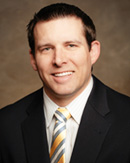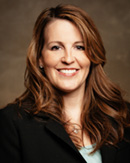 (January 9, 2013…Phoenix, AZ) Burch & Cracchiolo, P.A. is pleased to announce that Susan Dana-Kobey and M. Brennan Ray have been named shareholders. The Firm, founded in 1970, now has 42 attorneys.
Dana-Kobey joined the firm in 2005 and practices in all areas of Construction-related and General Liability litigation in Arizona and California and serves as the firm's CD-GL Practice Group Chair for California claims. She has served as lead counsel for construction industry clients in multi-million dollar residential and commercial litigation matters including numerous developers, general contractors and subcontractors in complex litigation matters. Dana-Kobey principally focuses her practice in civil litigation of first and third party insurance defense matters involving construction defect and personal injury matters.
Dana-Kobey received her J.D. from Western State University College of Law in 1999. She received her Bachelor of Arts degree in International Business from California State University at Fullerton in 1994. Dana-Kobey is licensed in Arizona and California.
Ray joined Burch & Cracchiolo, P.A. as an associate attorney in July 2006 and has experience in the areas of land use planning, zoning, real estate transactions, landlord/tenant, and other real estate-related matters. He also represents defendants in the areas of construction defects and insurance claims. Ray's experience includes commercial and business litigation.
Ray is licensed to practice in Arizona state and federal courts. He received his J.D. from St. Mary's University Law School in San Antonio, Texas in 2005. Prior to attending St. Mary's, he received a Bachelor of Arts degree and a Masters in Business Administration degree from Utah State University in Logan, Utah.

About Burch & Cracchiolo, P.A.
Now with 42 attorneys in its Phoenix office, Burch & Cracchiolo, P.A. is one of the Southwest's premier law firms. The firm was founded 42 years ago by Haze Burch, now deceased, and Dan Cracchiolo one of Arizona's premier lawyers who continues to engage in a thriving practice. Today, the firms lawyers are among the most highly regarded and recognized leaders in the areas of business and corporate law, construction, estate and wealth preservation planning, family law, finance, labor and employment, litigation, real estate and taxation.
Serving corporate, governmental and individual clients throughout the Southwest and nationally, Burch & Cracchiolo is known for outstanding and cost-effective representation that emphasizes client objectives. The firm has offices in Phoenix, Arizona; Las Vegas, Nevada; and Orange County, California. A number of the firm's lawyers are recognized in Best Lawyers in America, Super Lawyers of the Southwest, Arizona's Finest Lawyers, Chambers USA, National Trial Lawyers and more. Additionally, the firm has been recognized as one of the Best Places to Work in Arizona.