Susanne E. "Susie" Ingold is a Burch & Cracchiolo shareholder who an experienced litigator who practices in employment and labor law, general liability and construction litigation. Susie is a member of the Firm's executive committee.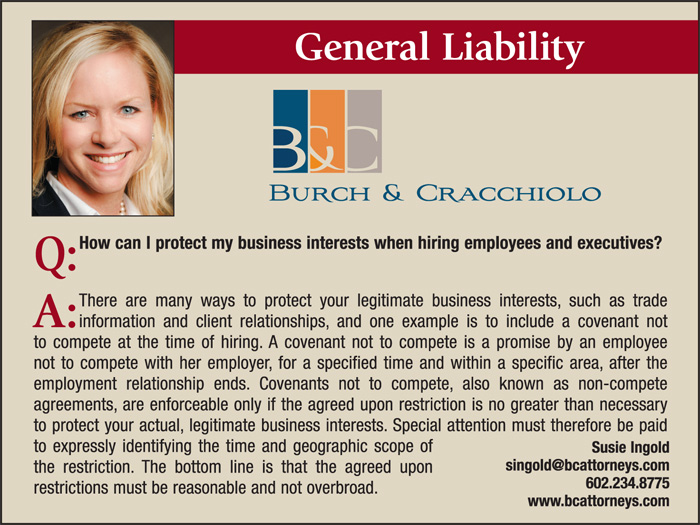 Q: How can I protect my business interests when hiring employees and executives?
A: There are many ways to protect your legitimate business interests, such as trade information and client relationships, and one example is to include a covenant not to compete at the time of hiring. A covenant not to compete is a promise by an employee not to compete with her employer, for a specified time and within a specific area, after the employment relationship ends. Covenants not to compete, also known as non-compete agreements, are enforceable only if the agreed upon restriction is no greater than necessary to protect your actual, legitimate business interests. Special attention must therefore be paid to expressly identifying the time and geographic scope of the restriction. The bottom line is that the agreed upon restrictions must be reasonable and not overbroad.