This article appeared in the July 2015 issue of InBusiness Magazine
Are You Gambling With Your Business' or Charity's Future?
A Guide on Conducting Sweepstakes, Raffles and Poker Tournaments Within Arizona's Law.
By Jim Stipe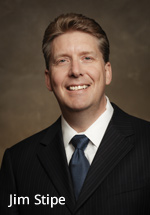 Gambling is generally illegal in Arizona. However, some businesses and charities conduct sweepstakes, raffles and poker tournaments unlawfully because they're unaware that those events are a form of gambling.
When conducted in accordance with Arizona law, sweepstakes, raffles and poker tournaments can be a fantastic way to raise funds for your charity or to promote your business. Unfortunately, businesses and charities that don't follow the law can quickly find themselves faced with legal issues.
Here are a few tips to consider as you launch your next sweepstakes, raffle or poker tournament.
1. Determine if your event is legal.
After you've decided to proceed with the sweepstakes, raffle or poker tournament, you'll need to determine if your event is legal. Arizona law is different for each event type.
Sweepstakes
Decades ago, sweepstakes were simply ill-disguised lotteries. Players would have to give some form of consideration, such as buying a product, in order to gain entry to the contest. This format caused the sweepstakes to fall within the broad definition of "gambling" where the participant had to risk something of value for a chance to win a prize.
Eventually, federal regulators began cracking down on this type of sweepstakes. Today, sweepstakes operators must allow participants to enter and win the contest free of any charge or other consideration.

As part of marketing efforts, some businesses run contests where they give prizes to the winners. These contests are often referred to as "sweepstakes", although that is not a term defined by any Arizona statute.
Sweepstakes are run by businesses of all sizes and types. They are so popular that entire websites exist that are dedicated to assembling information on the hundreds of available contests. In fact, if you search for the term sweepstakes on the Internet, you'll find over 33 million results.
After you've completed your research and have determined the type of sweepstakes you want to hold, make sure you review the law that governs your geographical location. Don't forget to make sure that you allow participants to enter and win the contest without requiring them to pay or purchase your products or services.
Raffles
Raffles are a form of gambling and gambling is generally illegal in Arizona. There is, however, a long established exception for raffles operated by tax-exempt charitable organizations (A.R.S. § 13-3302(B)). For a careful charity, staying on the right side of the law requires knowing just a few things.
First, your charity must have been continuously in existence in Arizona for five (5) years before it can legally operate a raffle. Second, no member, director, officer, employee or agent of the charity can benefit, even indirectly, from the raffle. However, they may participate in it on a basis equal to any other participant. Third and finally, no person except a bona fide local member of the charity may participate directly or indirectly in the management, sales or operation of the raffle. These requirements are intended to make sure that raffles are operated to support true charitable purposes.
Businesses may not hold raffles for profitable gain. Therefore, if you are responsible for holding the raffle in your place of business, you'll need to consider another way to promote your products or services. A sweepstakes might be an alternative to consider.
Poker Tournament
Poker has long been a popular card game, but that popularity ballooned when poker events began to be televised and on-line poker websites became available. Poker can be played legally at Tribal casinos. Elsewhere in Arizona, however, playing poker legally requires knowing a little about Arizona law.
Promoting or benefitting from gambling is generally prohibited in Arizona. "Gambling" means risking something of value for a chance to win a prize from a game of chance or skill or a future contingent event (A.R.S. § 13-3301(4)). Poker involving betting and prizes falls within this broad definition.
This does not mean that poker where players bet cannot be played as long as players are engaged in "social gambling". It is not unlawful to engage in "social gambling" in Arizona, according to A.R.S. § 13-3302(A)(2).
"Social gambling" is a term used to define gambling that is not conducted as a business. It involves players who are at least twenty-one (21) years old who compete on equal terms with each other, and where no other person stands to gain, directly or indirectly, from the gambling according to A.R.S. § 13-3301(7). The social gambling exception is meant to allow, for example, friends and family to hold a weekly poker game.
Charities and businesses may hold poker tournaments as long as they follow the rules in the next section.
2. Follow the rules.
If you've ascertained that your event is legal, then make sure you understand the rules. It is important to check all laws for your geographical location, including where your organization operates and where tickets are sold.
Sweepstakes
A number of federal agencies have enacted sweepstakes regulations. There are four key requirements that you should be aware of.
In general, federal agencies require that sweepstakes disclose a viable means to enter the contest without paying any money or purchasing any goods or services. They also require a conspicuous disclosure indicating that a payment or purchase will not increase the chances of winning. The material terms of the sweepstakes must be completely and clearly disclosed to potential players, and the contest ultimately conducted as announced. Finally, the sweepstakes must be operated fairly with no misleading advertising related to it.
While Arizona does not have any specific sweepstakes regulations, some states do, and businesses need to be careful to comply with the rules of every jurisdiction where the sweepstakes will be offered as well.
The material terms of a sweepstakes that businesses must disclose will vary depending on the contest. It is often wise to seek the assistance of an expert in drafting sweepstakes rules. The following topics should, at the very least, be covered: (1) contact information for the sponsoring business; (2) the odds, or estimated odds, of winning a prize; (3) an accurate description of prizes, their value and any costs or conditions to receive them; (4) how to enter and the deadline for doing so; (5) who is eligible to enter; and (6) when and how winners are selected, notified and can claim their prizes.
Raffles
States are different when it comes to whether or not they will allow raffles and what they required in advance. Therefore, it is important to research the laws that apply to the state where the raffle is taking place.
Charities often ask similar questions during the planning stages of their raffle. The following are answers to some of the more common questions:
• Can the purchase of a ticket be required for a chance to win a prize in the raffle? Yes, so long as the requirements of the charitable raffle statute are met as described above.
• Do participants need to be provided any written disclosures regarding the raffle? It is not a requirement of the law, but it is a good idea to publish rules governing the raffle. Doing so informs participants and protects the charity. There are many examples of raffle rules available through the Internet. Topics that can be addressed in the rules include eligibility, dates and deadlines, ticket costs, prizes, taxes and contact information.
• How old does a person have to be to buy a raffle ticket? Participants should be at least eighteen (18) years of age.
• Do participants need to be told the odds of winning? Disclosing the odds of winning is not a requirement in Arizona. However, you can choose to advertise the odds if you know you're only going to sell a finite number of tickets for a predetermined number of prizes.
Charities that conduct raffles should consider creating written rules to define limits on the giveaways, including warranty and liability disclaimers, cancellation and modification to obligations. Consider providing an affidavit of eligibility and a release of liability for raffle winners to sign.
Poker Tournaments
Businesses sometimes look to host poker tournaments for marketing purposes. Likewise other entities, like charities and civic organizations for example, might want to host a poker game to raise money. For this to be legal, participation in the game cannot be contingent on the investment of any consideration by the player no matter how small. In other words, non-paying participants must be afforded a chance to win a prize at a level equal to anyone else.
Charities can host poker tournaments as part of fund raising activities as well. There are two scenarios that charities should be aware of.
First, a charity can host a poker tournament and request donations from the players. In that circumstance, the charity must allow participants to play for free if they choose and give them the same amount of chips regardless of whether they make a donation. If participants choose to donate to the charity, the amount of the donation may not be used to determine the number of chips to provide.
Second, certain charities can hold a poker tournament as part of a raffle allowed under A.R.S. § 13-3302(B). In that case, the poker players buy raffle tickets or chips redeemable for raffle tickets, and then they use the tickets or chips as the medium for play. A poker tournament done in this fashion becomes simply a fun way to redistribute the chances to win a raffle prize.
3. Pay close attention to areas of risk or misinterpretation.
It is important to pay close attention to risk or potential misinterpretation of the law. Here are common areas that businesses and charities often overlook.
Sweepstakes
Businesses must pay close attention to risk when holding a sweepstakes. Running afoul of the law usually happens when the goal is to make money directly from the sweepstakes, rather than to increase awareness of your products or services.
The Publishers Clearing House sweepstakes is one of the most well-known examples. In 2010, Publishers Clearing House paid millions of dollars to settle allegations that it broke the law by suggesting that buying something from the company would improve an entrant's chances of winning.
Universal Information Systems is another example. In 2014, an $11 million judgment was imposed on Universal Information Systems for requiring that "winners" pay for a valueless prize.
If your business chooses to hold a raffle, make sure that you don't require a purchase or suggest that if a person does not buy a product or service that he or she may not receive future sweepstakes opportunities.
Raffles
There are many areas of risk for raffles. Charities should consider paying close attention to location and taxable income.

While raffle tickets can be sold on-line, participants should be present in Arizona at the time of purchase. It is a good idea to require confirmation of that fact before a participant can complete the purchase of tickets.
When it comes to raffle winnings, charities should remember that raffle winnings are taxable income. Prizes valued at $600 or greater should not be distributed by the charity until it has received a signed IRS Form 5754 from the winner. Federal law also requires that upon prize distribution, the charity withhold the corresponding federal income tax for prizes valued at $5,000 or greater.
Poker Tournaments
In the past businesses or other organizations have attempted to host poker games under the guise of "social gambling." In nearly every case, there will be some benefit to the entity from the tournament. This benefit can be as indirect and as minor as selling refreshments or renting tables. Once there is any benefit to a non-player, the poker game will not qualify as legal "social gambling" and will put your business at risk.
As a business, you also want to be aware of online poker playing in your company. If you or your employees are playing poker on the Internet purely for entertainment and have nothing to gain and nothing to lose, then the poker you are playing is legal. However, beware of poker sites where there is any payment, betting or prizes awarded. This is most likely illegal in Arizona.
4. Deliver on your promise and see results.
Regardless of which event you choose to host, be sure that you deliver on your promise. If you've promised a prize, make sure you deliver it timely. To deliver on your promise, you must first play by the rules and follow the law to the tee.
When you work with a charity, you know that people are incredibly generous. You also know that fund-raising is a constant challenge. When charities follow the law, raffles can be an invaluable tool, not because people need the lure of prizes before they'll make a donation, but because raffles are fun and provide a launching point for a discussion of the charity's mission.
One of the best ways to grow a business is to give something away. Sweepstakes help increase traffic, awareness and potential buyers. They are a great way to build trust and loyal fans.
To summarize, activities such as sweepstakes, raffles and poker tournaments can be a fantastic way to raise funds for your charity or to promote your business. Just remember to determine if the activity is legal, follow the rules, pay close attention to risk and deliver on your promise.



About the Author
James Stipe is an AV rated AV® Preeminent 5.0 out of 5 peer review rated attorney in Martindale-Hubbell who joined Burch & Cracchiolo, P.A. in 1992. Jim practices in the areas of Commercial Litigation, Insurance Defense/Personal Injury Litigation and Indian Gaming Law. He has represented clients in cases involving a wide diversity of claims including breach of contract, fraud, wrongful death, medical malpractice, and insurance bad faith, which gives him a broad base of experience. In the gaming arena, Jim represents regulators in litigation and negotiations relating to Tribal/State Gaming compacts, and has counseled gaming vendors and tribal governments. Jim is the past Chair of the Indian Law Section of the State Bar or Arizona. You can read more about Jim on our website.