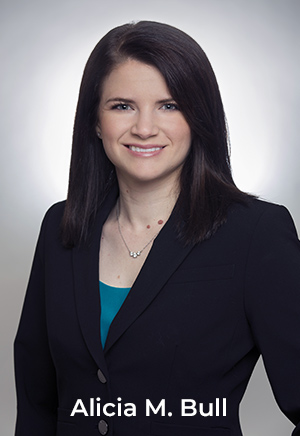 With 300 days of sunshine every year, professional and college sports teams, more than 50 museums,[1] more than 200 miles of hiking trails,[2] and no shortage of entertainment options like restaurants, concert venues, movie theaters, and shopping, the Phoenix area provides residents and visitors with a wonderful place to live, work, and play. With Phoenix's abundance of options and great quality of life, it's no surprise that the Valley has become known for its rapid growth and development opportunities. While many older residents, often proudly referring to themselves as "Valley natives," fondly remember the early days of Phoenix and its surrounding cities, thoughtful growth has provided the jobs, housing, and entertainment options that make the Valley unique and an enjoyable place to live for "natives" and newcomers alike.
The incredible growth that's come to Phoenix and the surrounding cities including housing developments, medical complexes, office complexes, entertainment centers, and mixed-use developments often take advantage of an area's need for infill development by putting vacant or underused properties to use. For example, in 2019, home developer D.R. Horton purchased 120 acres of vacant land for a large single and multi-family community. The Arabella community's plans call for 420 single family homes, 286 duplex/townhomes with numerous amenities.[3] This model of single and multi-family community is popular around the Valley and offers residents comfortable housing options close to jobs and entertainment. Also growing in popularity are mixed-use developments incorporating more than one use such as housing, office, and commercial. Mixed-use developments provide an opportunity for owners to develop creative designs benefitting residents, workers, and surrounding communities. For example, RED Development and Macerich's PV Mall redevelopment plans include an exciting mix of office, multi-family, grocery store, retail shops, and other uses.[4] This modern approach to design creates inviting spaces for community members to gather and enjoy living in the Valley.
The Valley has also seen tremendous growth in the bioscience and tech industries. Phoenix is home to industry leaders like Honeywell, Intel, JDA Software, and Insight.[5] Further growth is on the horizon with plans for a new semiconductor factory in the works. The Taiwan Semiconductor Manufacturing Co. purchased 1,129 acres of undeveloped land for $89 million in December 2020.[6]
While it is undeniable that the Valley has amazing things to offer its residents and work force, our growth and development isn't a free-for-all where big developers or landowners can build whatever they please, wherever they please. Instead, there are systems in place to protect and enhance the character of each area of the Valley by ensuring our development is thoughtful and appropriate. Local governments enforce city codes and zoning ordinances – rules that describe various use categories, where such uses are appropriate, as well as the standards developments must meet and the processes developers must follow when they wish to develop or redevelop a particular property.
Despite a developer's best efforts to present thoughtful plans for a Site, large scale developments or major use changes often are met with controversy. While many Valley residents acknowledge the need for progress and growth, there are those that disagree and those who would prefer to see the growth occur elsewhere or with a different design. Common concerns are traffic and building height. Land use and zoning professionals can help developers and landowners of all sizes navigate the development process, ensuring we continue the trend of thoughtful and appropriate design enhancing the character of the Valley and the quality of life of its residents for generations to come.
Alicia ("Ali") Bull is an associate attorney at Burch & Cracchiolo. Her practice focuses on land use and zoning law and commercial litigation.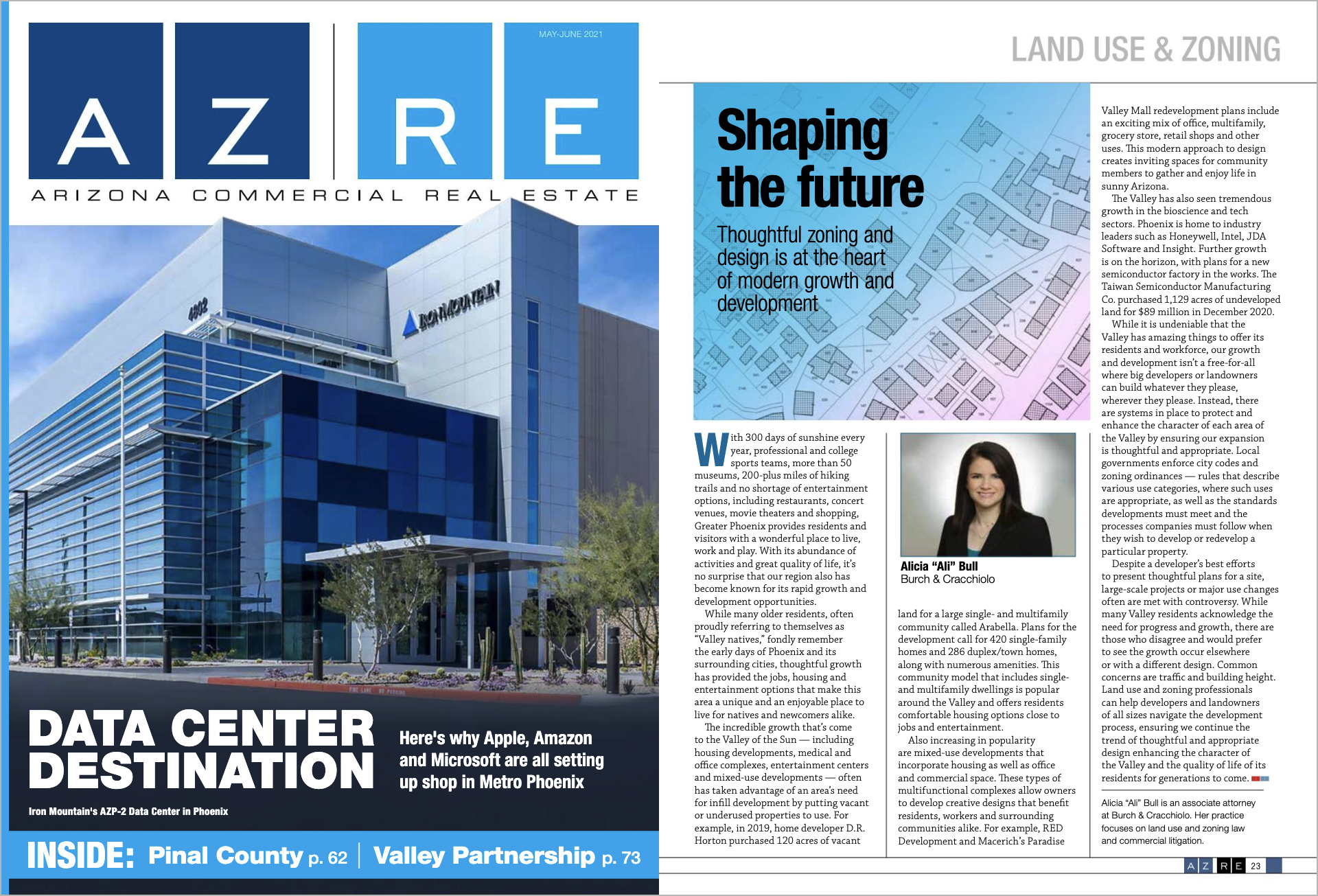 [1] https://en.wikipedia.org/wiki/List_of_museums_in_Arizona
[2] https://www.phoenix.gov/parks/trails
[3] http://arabella-scottsdale.com/about-arabella/
[4] https://paradisevalleymall-zoning.com/
[5] https://www.azcommerce.com/industries
[6] Fifield, Jen. "Phoenix Land Auctioned Tuesday Will Become Massive International Semiconductor Company Factory." (Dec. 9, 2020) https://www.azcentral.com/story/news/local/phoenix/2020/12/09/taiwan-semiconductor-manufacturing-pay-89-million-north-phoenix-land/6499660002/