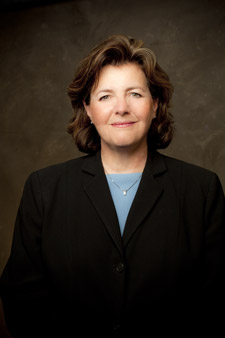 The law firm of Burch & Cracchiolo, P.A., is pleased to announce that Wendi Sorensen will be Of Counsel to the Firm in the personal injury/products liability practice area. The Firm, founded in 1970, now has 46 attorneys with offices in Arizona, California and Nevada. Sorensen brings twenty seven years of litigation experience in federal and state court matters focusing on transportation and vehicle liability, including complex vehicular claims. She joins Burch & Cracchiolo after serving as chief trial attorney and lead counsel for Zurich Insurance.
"Burch & Cracchiolo is pleased to welcome Wendi to the Firm," said Firm president, Ed Bull. "Her experience and success in representing clients in the personal injury and products liability arena will serve our clients well."
Sorensen has been active in community service in the Valley having served as a volunteer teacher for South Mountain High School's legal procedure and moot court programs as well as a pro- bono attorney for the Arizona State Bar HERO Program where she helped create a program for economically disadvantaged teens. Sorensen received her J.D. from Arizona State University in 1984, and B.S. in Business/Economics Behavioral Sciences from Westminster College in 1981. She is admitted to practice in Arizona and California.
About Burch & Cracchiolo, P.A.
Now with 46 attorneys, Burch & Cracchiolo, P.A. (bcattorneys.com) was founded 40 years ago by Haze Burch, now deceased, and Dan Cracchiolo one of Arizona's premier lawyers who continues to engage in a thriving practice. The firm's lawyers are leaders in the areas of business and corporate law, construction, estate and wealth preservation planning, family law, finance, labor and employment, litigation, real estate and taxation. Serving corporate, governmental and individual clients throughout the Southwest and nationally, Burch & Cracchiolo is known for outstanding and cost-effective representation that emphasizes client objectives. The firm has offices in Phoenix, Arizona; Las Vegas, Nevada; and Orange County, California. In order to better serve clients nationally and internationally, Burch & Cracchiolo is a member of Primerus, an international alliance of 170 law firms from 120 cities around the world. Firm co-founder, Dan Cracchiolo, has been a Trustee of the Steele Foundation since he helped form it on behalf of his clients, Horace and Ethel Steele. The Steele Foundation is among the Valley's top 15 foundations. For information, visit bcattorneys.com.