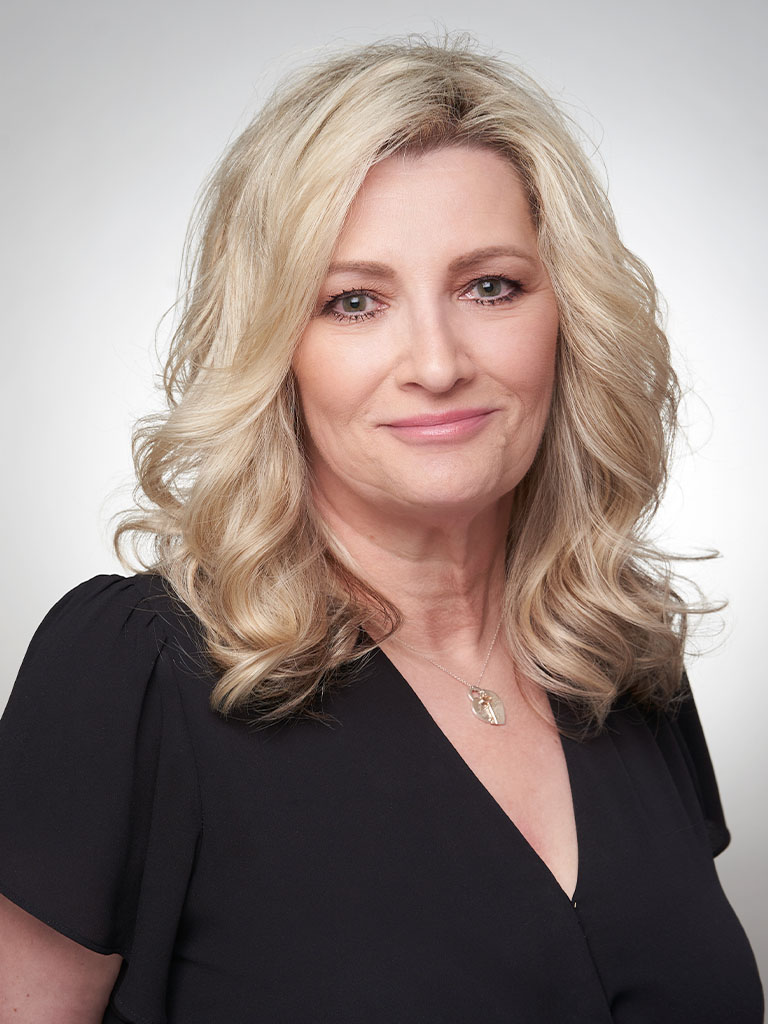 Cindy Messner
Paralegal— Joined Burch & Cracchiolo in 2021
(602) 234-8744 (602) 344.3744

Cindy has been a paralegal since 2014 and joined Burch & Cracchiolo in 2021. She has extensive experience in every type of personal injury case including catastrophic injuries, burns, wrongful death, auto and semi-truck accidents, dog bites, premises liability, DUI, Dram Shop and Notice of Claims for local municipalities, state and federal government for adults and minors.
Email Cindy Messner
Biography
Cindy's experience is extensive as she has handled all aspects of a pre-litigation cases, including opening files and claims, overseeing procedural progress of all cases, including; working closely with case-related experts, gathering witness statements, managing progress of clients' medical treatment, curating medical records, billing, and additional relevant case-related exhibits, drafting settlement demands, negotiating settlements, follow-up on medical liens and negotiating medical lien reductions, issuing payment to medical providers, negotiating and finalizing subrogation liens with health insurance companies, calculating distribution breakdowns of settlement funds, and meeting with clients to provide final settlement disbursement.
Cindy received her AAS in Paralegal Studies from Rio Salado College in 2013. She was a member of Phi Theta Kappa Honor Society, President's Honor Roll and was active in The Society for Leadership and Success. Prior to working at Burch & Cracchiolo, she played an integral role in the settlement of a 3.1M dollar case pre-litigation prior to any suit filing.
Prior to her career as a paralegal, Cindy attained a degree in court-reporting, co-owned an electrical/energy-savings solutions company and co-owned a two-way communication equipment sales and service company.
She is the proud mother of two grown daughters and has four "perfect" and adorable grandchildren!
Testimonials
Megan Kirk:

I contacted this law firm after a horrifying car accident. I have never dealt with lawyers, it was scary. I was assigned to Cindy Messner and Todd Julian. Let me tell you, Cindy was the greatest blessing in our life. She spent hours with us on the phone to ease our worries. She answered any questions we had. She felt more like family than anything. This law firm kept us updated every step of the way. Todd was amazing as well. He was the first Lawyer that we talked to at this firm and made us feel like we were in good hands. I will forever refer people to this firm. They fight for you. they have your best interest at hand. Thank you Cindy and Todd for making this experience so comforting. We will never go to any other law firm. #welovethisfirm #Thankyoucindyandtodd
Christina A.:

First I want to thank Todd and Cindy for not only helping me in my case but also helping my son in his case as well as my father in his from years back, in which at this point they made me feel like family. Thank you for your fast responses to my many questions my family and I couldn't of had picked a better law firm! Thank you again Burch & Cracchiolo, P.A you guys are awesome!