(March 22, 2018)... The law firm of Burch & Cracchiolo is pleased to announce that shareholders Andrew Abraham, Martha C. Patrick and Wendi A. Sorensen have been named among the Top 100 Lawyers in Arizona by Arizona Business Magazine for 2018. The annual issue recognizes attorneys in the State who are well -known for their legal knowledge, experience and business acumen inside and outside legal circles.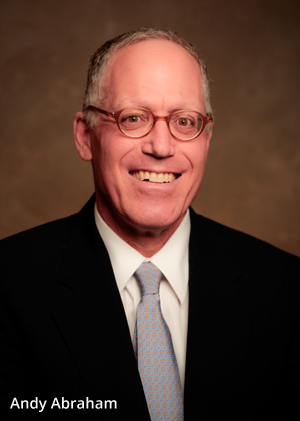 Abraham, who is Burch & Cracchiolo's managing partner, has been practicing for more than 30 years in the real estate law and real estate litigation practice area and is a Certified Specialist in Real Estate. Concentrating his practice primarily in the areas of commercial litigation, real estate related litigation and real estate transactions and finance, he also has substantial experience in the area of franchisor/franchisee relations. Abraham has significant experience with respect to negotiation of commercial leases for major anchor tenants on behalf of both landlords and tenants. Abraham is certified as a Real Estate Specialist by the Arizona Board of Legal Specialization and has been listed in Best Lawyers in America for Real Estate Transactions since 2008 and in every edition of Southwest Super Lawyers. In the 2011, 2014, 2015 and 2016 editions, he was voted among the top 50 lawyers in Arizona by his peers. He is included among Arizona's Finest Lawyers and is an AV® Preeminent 5.0 out of 5 peer review rated attorney in Martindale-Hubbell.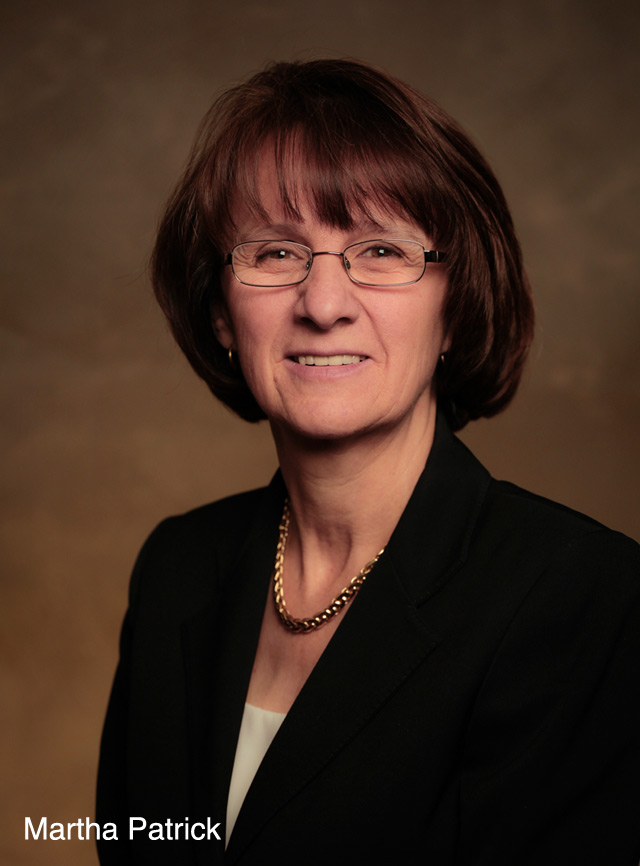 Patrick is Certified as a Tax Specialist by the State Bar of Arizona. Her practice deals exclusively with tax controversies, handling both civil and criminal matters. She represents taxpayers involved in civil and criminal tax controversies before the Internal Revenue Service, the Arizona Department of Revenue and other taxing agencies, from the inception of a tax audit, the administrative appeal and litigation before the United States Tax Court, the United States District Court, the Arizona Tax Court, and the federal and state courts of appeal. Patrick is a peer review rated AV® Preeminent attorney who has been recognized by The Best Lawyers in America in the field of Tax Law every year since 2008. She was named 2014 and 2016 "Lawyer of the Year" in Phoenix for Tax Controversy and Litigation, a prestigious honor as only one attorney in each metropolitan market is named in represented practice areas. In addition, Patrick has been selected as a Southwest Super Lawyer from 2007-2016 and as one of Arizona's Finest Lawyers since the program began in 2011.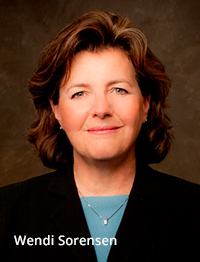 Sorensen has been certified by the State Bar of Arizona as a specialist in Personal Injury and Wrongful Death law due to her nearly three decades of litigation experience in both state and federal court. Her practice focuses on aggravated liability and damages matters, including Federal Motor Carrier (trucking accident) cases, vehicular products liability matters, construction site injury and death matters, and premises liability cases. She has been recognized among Arizona's Finest Lawyers and currently serves as Chair of the Arizona State Bar committee responsible for conferring certification status in the area of Personal Injury and Wrongful Death law. Sorensen has been a Southwest Super Lawyer since 2012 and has been named to the Top 25 Women Attorneys in Arizona in 2013, 2015 and 2016.
About Burch & Cracchiolo, P.A.
Burch & Cracchiolo is one of the Southwest's premier law firms. The firm was founded 48 years ago and today the firm's 40 lawyers are among the most highly regarded and recognized leaders in the areas of business and corporate law, construction, busioness litigation, estate and wealth preservation planning, family law, finance, labor and employment, litigation, personal injury and insurance defense, real estate and tax controversy litigation. The firm has offices in Phoenix, Arizona; Las Vegas, Nevada; and Orange County, California. In order to better serve clients nationally and internationally, Burch & Cracchiolo is a member of Primerus, an international alliance of 170 law firms from 120 cities around the world.