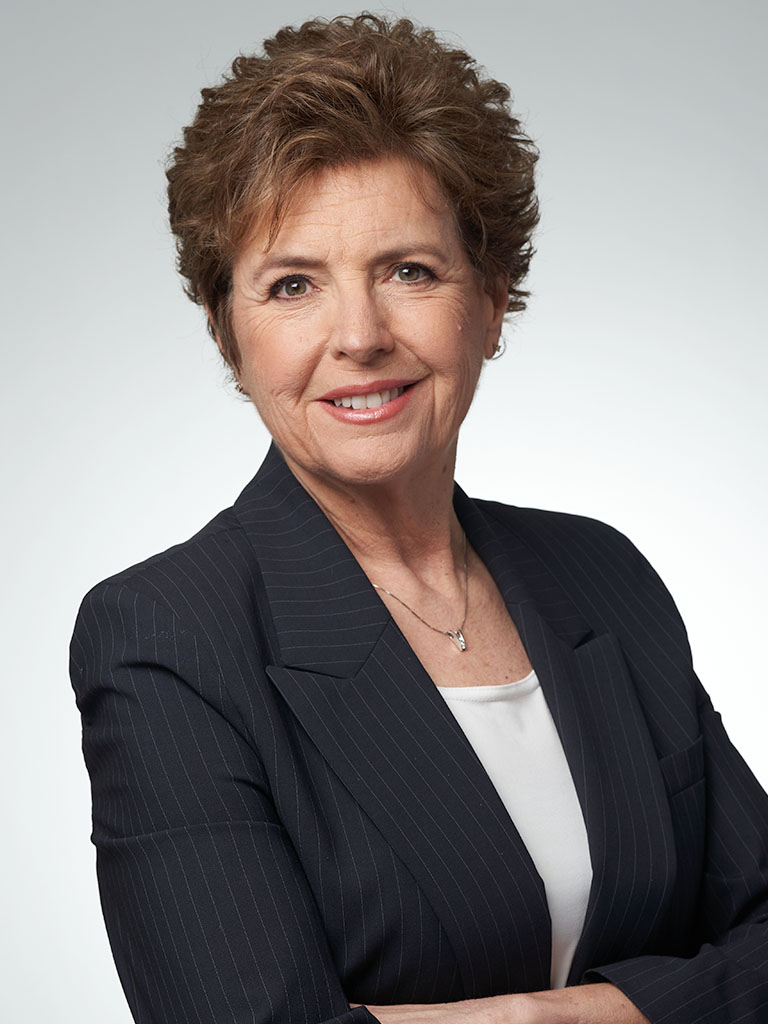 Wendi A. Sorensen
Certified Specialist in Personal Injury and Wrongful Death Law
Shareholder— Joined Burch & Cracchiolo in 2011
602.234.9910 602.615.0520 (cell) 602.343.7910

Wendi has been certified by the State Bar of Arizona as a specialist in Personal Injury and Wrongful Death law due to her 35 years of litigation experience in both state and federal court. Her practice focuses on providing mediation services and defending aggravated liability and damages matters, including Federal Motor Carrier (trucking accident) cases, vehicular products liability matters, construction site injury and death matters, and premises liability cases.
Email Wendi A. Sorensen
Assistant
Biography
Wendi serves as Chair of the State Bar of Arizona's Board of Legal Specialization, the committee responsible for setting standards and vetting potential certified specialists in Arizona.
Prior to joining Burch & Cracchiolo, Wendi served as Chief Trial Attorney and Major Case Counsel for one of the largest commercial insurance carriers in the world. Wendi is licensed to practice law in both Arizona and California.
To schedule a MEDIATION appointment with Wendi, please click your preferred available date.
Representative Engagements
Defense of trucking litigation matters with allegations of conspicuity and logbook violations, FMCSR required maintenance and driving technique
Products liability matters including vehicular safety system and tire failures, safety cage and seat belt failures, propane explosions, motorized wheelchair incline and balance failures
Wrongful death and significant injury cases stemming from automobile and motorcycle accidents, construction site injuries, assaults and facility design defects
Dram shop litigation; hospitality industry litgation including sexual assaults on hotel premises
Construction site and workplace injuries, including related indemnification, OSHA and workers compensation issues
Complex injury matters including severe traumatic brain injuries, paralysis, and premature birth allegedly caused by automobile accidents
Professional Leadership
Chair, Arizona State Bar Board of Legal Specialization
Chair, Personal Injury Advisory Commission to Board of Legal Specialization, State Bar of Arizona 2015-2016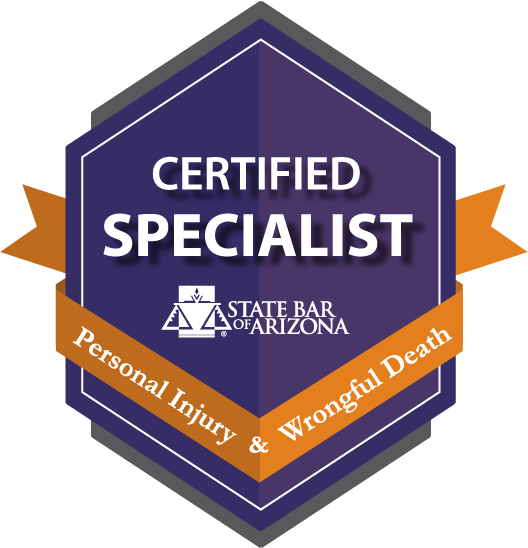 Honors & Awards
Top 25 Women Attorneys in Arizona, Southwest Super Lawyers, 2013, 2015-2022
Best Lawyers in America, 2017-2023
Arizona's Finest Lawyers 2011-2022
Most Influential Women in Business in Arizona, Arizona Business Magazine 2015
Southwest Super Lawyers 2012-2022
Arizona Business Magazine Top 100 Lawyers in Arizona, 2014, 2017-2022
Arizona Business Leaders Magazine, Top Lawyers, 2019-2022
Phoenix Magazine, Top Lawyers, Arbitration & Mediation, 2022
Phoenix Magazine, Top Lawyers, Bad Faith Insurance Coverage, 2022
Professional Affiliations
State Bar of Arizona
State Bar of California
Chair, State Bar of Arizona, Board of Legal Specialization 2020-2022, 2022-2024
Chair, Personal Injury Advisory Commission to the Board of Legal Specialization of the State Bar of Arizona 205-2016
Member, American Board of Trial Advocates, 2016-2022
Member, National Academy of Distinguished Neutrals, 2022
Education
J.D., Arizona State University, 1984
William H. Pedrick Scholar
B.S., Business/Economics and Behavioral Sciences, Westminster College, 1981
Joseph E. Benedict Outstanding Graduate Award
Leah Wyer Outstanding Female Graduate Award
B.F. Skinner Outstanding Behavioral Sciences Graduate Award
Admitted In
Arizona
California
United States Court of Appeals for the Ninth Circuit
United States District Court for the District of Arizona
Articles
Testimonials
M. David Karnas:

This was my first mediation with Wendi and highly recommend her. As a plaintiff's lawyer it is always great to experience a mediator who has genuine empathy and can relate to my clients.
Presentations and Publications
Presenter, "Pre-suit Strategies for Defending Potential Claims Against Commercial Carriers", Primerus Defense Institute Transportation Seminar
Seminar Chair, numerous presentations to independent trucking companies on liability law and evidence preservation through the Arizona Trucking Association
Author, The "Alternative" Practice: ADR as a Means, Not Just an End. Trial Practice: Vol. 5 #2 , Summer, 1994
State Bar of Arizona, Seminar Lecturer, "Innovative Means in Mediation: Optimizing Your Position"