Fired Pot Worker Who Talked To DEA Can't Sue Dispensary
By Andrew Karpan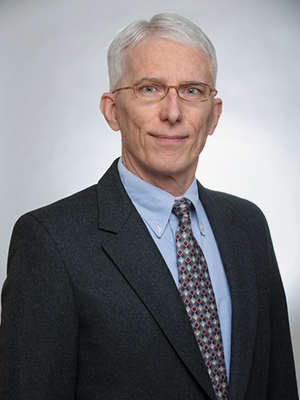 Law360 (April 22, 2020, 8:40 PM EDT) – An Arizona federal judge said a cannabis cultivator had used up all his chances to level a RICO suit against his former employer over claims that he was fired for reporting suspected violations at the dispensary to the U.S. Drug Enforcement Administration.
In a Tuesday ruling, U.S. District Judge Dominic W. Lanza found that earlier suits Joseph McGhee filed against High Mountain Health LLC over his termination precluded him from suing the company again over alleged violations of the Racketeer Influenced and Corrupt Organizations Act. McGhee had claimed in earlier suits that he was fired in retaliation for a worker's compensation claim he filed over a shoulder injury.
Judge Lanza found that McGhee's previous suits already adjudicated his claim that he was wrongly fired, according to the terms of the so-called "two dismissal" rule.
McGhee had sued three times over the worker's compensation claims, only to voluntarily dismiss the claims each time, according to the opinion. Judge Lanza said this now barred him from suing over his dismissal at all. Under the two-dismissal rule, claims made in lawsuits that are voluntarily dismissed twice can't be brought again.
McGhee argued that he had not been able to bring the RICO claims in the earlier suits because they had been filed in state court and medical marijuana is legal under Arizona state law.
Judge Lanza disagreed.
"This is a meaningless difference for purposes of assessing whether two lawsuits arose from the same set of facts," he wrote.
McGhee told Law360 on Wednesday that he withdrew the workers' compensation claims when he found out that they were time-barred, which he only discovered "after the fact."
He added that he plans on appealing Judge Lanza's ruling.
"I believe that the judge made several mistakes of law," McGhee said, adding that "if nothing else, I'd like a ruling setting precedent that state courts in medical marijuana states are divested of jurisdiction to hear federal medical marijuana RICO claims."
High Mountain had hired McGhee in 2017 to work as a cultivation assistant, where he managed its "bloom" rooms, according to his complaint. Later that year, McGhee said he observed the company selling marijuana out of the state and using a money-laundering
scheme to conceal the additional income those sales generated to avoid suspicion.
McGhee said he reported the activity to the DEA's Flagstaff office and, after meeting with two of its agents, tried to convince his coworkers to join him. High Mountain's director of operations, however, overheard one of these conversations, and McGhee says he was fired that month, according to his complaint.
The DEA never brought charges against High Mountain, McGhee told Law360, and Judge Lanza declined to rule on McGhee's RICO allegations.
The DEA declined to comment on if it had investigated High Mountain
Daryl Manhart of Burch & Cracchiolo PA, who represents High Mountain, told Law360 on Wednesday that he believes McGhee's "legal submissions have been ghost-written by attorneys for an anti-medical marijuana group."
McGhee denies this, but added that he has "been in contact with numerous groups to include anti-medical marijuana attorneys, but none of them were interested in assisting with this litigation."
High Mountain is represented by Daryl D. Manhart of Burch & Cracchiolo PA. McGhee is representing himself.
The case is McGhee v. High Mountain Health LLC et al., case number 3:19-cv-08145, in the U.S. District Court for the District of Arizona.
—Editing by Adam LoBelia.