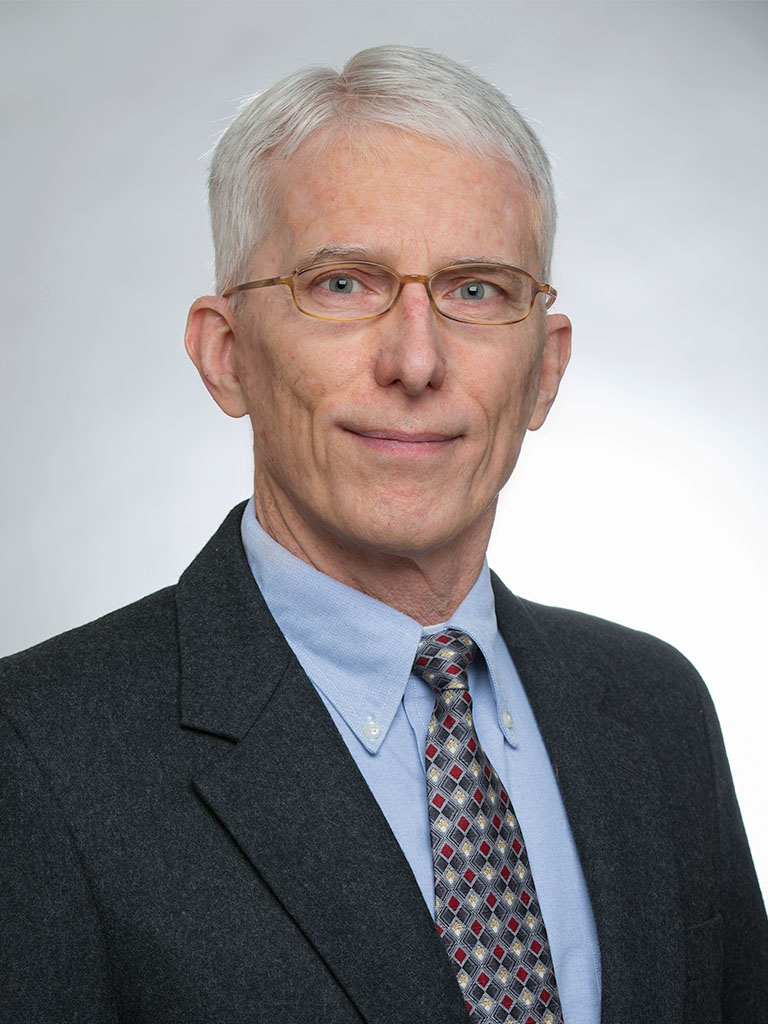 Daryl Manhart
Shareholder— Joined Burch & Cracchiolo in 1978
602-234-9908 602-343-7908

Daryl Manhart is an AV® Preeminent 5.0 out of 5 peer review rated attorney in Martindale-Hubbell. He is a senior shareholder handling commercial and real estate transactions, commercial litigation, and general business representation.
Email Daryl Manhart
Assistant
Biography
Daryl is the firm's principal appellate attorney handling civil appeals, including special actions, in state and federal appellate courts in diverse practice areas, including cases before the U.S. Supreme Court. The firm's trial lawyers regularly consult with him on significant motions and other matters to help position cases for a successful outcome on appeal. Daryl is called upon by lawyers in other firms for consultation on their appeals or for referral as appellate counsel.
Daryl also served for ten years as an adjunct professor at Grand Canyon University from 1995 – 2004. He taught business law at both undergraduate and graduate levels.
Representative Engagements
Representation of buyers and sellers of both unimproved and developed Arizona real estate
Representation of buyers and sellers of businesses, or with respect to sales of substantial assets of a business
Representation of landlords and tenants with respect to Arizona commercial leases, negotiation, preparation, and litigation
Preparation of documents and advising clients with respect to non-competition covenants and non-disclosure agreements
Representation of title insurance companies in various litigation matters with respect to Arizona properties
Establishing and litigating real property easements
Preparation of documents and advising clients regarding employment, independent contractor, and distributorship agreements
Representation of appliance/consumer product rental companies
Preparation of documents and advising clients regarding contractor, subcontractor, and other construction contracts and representation in litigation
Advising clients with respect to corporate director, officer, and shareholder matters
Representation of Arizona state and Maricopa County agencies in various litigation and appeals, including opposition to class action claims
Professional Leadership
Adjunct Professor, Grand Canyon University, 1995 – 2004
Honors & Awards
Ranked AV® Preeminent™ 5.0 out of 5*
*AV® Preeminent ™ and BV® Distinguished™ are certification marks of Reed Elsevier Properties Inc., used in accordance with the Martindale-Hubbell certification procedures, standards and policies.

Best Lawyers in America, Commercial Litigation, 2021-2024
Southwest Super Lawyers, Business/Corporate Law, 2023
Phoenix Magazine, Top Lawyers, Appellate Law, 2022, 2023
Phoenix Magazine, Top Lawyers, Civil Law, 2022, 2023
Phoenix Magazine, Top Lawyers, Corporate Counsel, 2023
Professional Affiliations
State Bar of Arizona
American Chemical Society
Education
J.D, Arizona State University, 1978
B.S., Arizona State University, 1974, Math; 1975, Chemistry
Admitted In
Arizona
United States Supreme Court
United States Court of Appeals for the Ninth Circuit
United States District Court for the District of Arizona
Articles
Testimonials
Apryl Douglas:

Daryl Manhart is an amazing Contract lawyer. He is thorough, patient, prompt and always explains the pros and cons of every issue. You can count on him. I have gone to Burch and Cracchiolo for over 15 years and have always been well treated and they have never lost a case on my behalf, and have 100% resolved many smaller matters!
Jennifer Tschilar:

Our family business has worked with Daryl Manhart & various associates at Burch & Cracchiolo through the years. High quality firm with extremely smart people! Daryl has always really delivered "white glove" service and he is top notch! I would highly recommend Daryl and Burch & Cracchiolo if you want a law firm that will go the extra mile and get it done right!
Michael Conaway:

Daryl Manhart helped me negotiate a public private partnership agreement with a large university. I found Daryl to be incredibly precise and thorough. He helped me understand the risks and benefits that were involved in the contract and guided me every step of the way. Daryl is a wonderful lawyer and I recommend him highly.
Jessica Isherwood:

Daryl is honest, extremely reliable, professional and an excellent communicator. I admired how carefully he evaluated each option and not leaving any stones unturned. Working with Daryl has been a very gainful experience. Compared to other attorneys I have worked with, Daryl's expertise and experience consistently has provided me advantages and helped me overcome obstacles. Daryl exhibits outstanding communication skills orally as well as written. He listens to and understands your story, wants and needs. Answering all my questions and concerns, Daryl really minimized my stress level. He has a solid and very trustworthy judgement. His amazing analytical skills makes him rise above other attorneys. Daryl is a very professional, friendly people person and kind to work with. He is very persistent and goes above and beyond to achieve success! I really appreciate him as an individual and all the hard work, time and dedication he has put into our cases!
Chris Isherwood:

Our group of companies have worked with Daryl Manhart for the last 15 years and as a consensus—we all agree he is the most professional, competent, diligent and effective professional we have come across in our careers. Not only is his professional ability top notch, his personality and demeanor are always calming and reassuring—we always hang up the phone knowing we are in the right
hands. As good as they come—thank you for everything Daryl!
Reported Cases
U.S. Supreme Court Decisions:
Horne v. Flores, 557 U.S. 433 (2009)
District of Columbia v. Heller, 554 U.S. 570 (2008)
Federal Appeals:
Campbell v. Allied Van Lines, Inc., 410 F.3d 618 (9th Cir. 2005)
Arizona State Carpenters Pension Trust Fund v. Citibank (Arizona), 125 F.3d 715 (9th Cir. 1997)
Bankruptcy Appellate Panel:
In re: Gaynes, 27 B.R. 161 (1983)
Arizona Appeals:
Contreras Farms v. Phoenix, 452 P.3d 715 (2019)
In re Evitt, 429 P.3d 1146 (2018)
Flynn v. Campbell, 402 P.3d 434 (2017)
Zuluaga v. Bashas', Inc., 394 P.3d 32 (2017)
Mirchandani v. BMO Harris Bank, 326 P 3d 335 (2014)
Lopez v. Food City, 322 P 3d 166 (2014)
Lund v. Myers, 2013 WL 3583944 (2013)
Mendoza v. Gallegos, 302 P.3d 651 (2013)
Lund v. Myers, 286 P.3d 789 (2012)
Walsh v. Walsh, 286 P.3d 1095 (2012)
Lund v. Donahoe, 261 P.3d 456 (2011)
Canyon del Rio Investors v. Flagstaff, 258 P.3d 154 (2011)
Dooley v. O'Brien, 244 P.3d 586 (2010)
In re Estate of Zilles, 200 P.3d 1024 (2008)
Haab v. Maricopa County, 191 P.3d 1025 (2008)
State Farm Fire & Cas. In. Co. v. Grabowski 150 P.3d 275 (2007)
Doe v. Arpaio 150 P.3d 1258 (2007)
Department of Economic Security v. Hayden, 115 P.3d 116 (2005)
Flanders v. Maricopa County 54 P.3d 837 (2002)
Steiger v. Woods 32 P.3d 19 (2001)
Saucedo v. Salvation Army, 24 P.3d 1274 (2001)
In re General Adjudication of All Rights to Use Water in Gila River System and Source, 9 P.3d 1069 (2000)
In re General Adjudication of Full Rights to Use Watr n Gila River System and Source, 989 P.2d 739 (1999)
Stephens v. Bashas' Inc. 924 P.2d 117 (1996)
Monti v. Monti 924 P.2d 122 (1996)
State v. Korzuch, 920 P.2d 312 (1996)
Hrudka v. Hrudka, 919 P.2d 179 (1995)
Reed v. Mitchell & Timbanard, P.C. 903 P.2d 621 (1995)
Stine v. Stine, 880 P.2d 142 (1994)
In re General Adjudication of All Rights to Use Water in Gila River System and Source 857 P.2d 1236 (1993)
Church v. Rawson 842 P.2d 1355 (1992)
Bledsoe v. Goodfarb 823 P.2d 1264 (1991)
Mutual Insurance Co. of Arizona v. Bodnar, 793 P.2d 560 (1990)
Durnin v. Karber Air Conditioning Co., 778 P.2d 1312 (1989)
Lincoln v. Lincoln, 746 P.2d 13 (1987)
McGuire v. Caterpillar Tractor Co., 728 P.2d 290 (1986)
Amex Distributing Co., Inc. v. Mascari 724 P.2d 596 (1986)
Deatherage v. Deatherage, 681 P.2d 469 (1984)
Bischofshausen v. Pinal-Gila Counties Air Quality Control Dist. 673 P.2d 307 (1983)
Kinnear v. Finegan 672 P.2d 986 (1983)
Professional Furniture Service v. Industrial Com'n of Arizona 650 P.2d 508 (1982)
Industrial Indemnity Co. v. Beeson, 647 P.2d 634 (1982)
Ott v. Samaritan Health Service 622 P.2d 44 (1980)