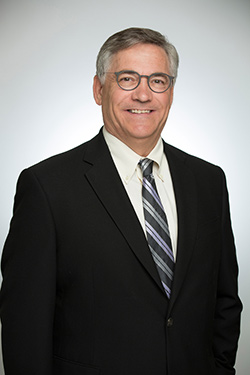 (August 21, 2019…Phoenix, AZ) The law firm of Burch & Cracchiolo, P.A., is pleased to announce Frank M. Fox has joined the firm Of Counsel. Fox is a commercial litigator who has been practicing law for 36 years. He has an AV Preeminent Peer Review Rating of 5.0 from Martindale-Hubbell, the highest rating available. Fox has been selected as a Best Lawyer in America for 2020. His practice focuses on insurance defense, bad faith claims and commercial litigation.
Prior to joining Burch & Cracchiolo, Fox was with The Cavanagh Law Firm for 34 years. He graduated from Oberlin College with a B.A. in 1980 and earned his J.D. from the University of Nebraska in 1983.
Fox is admitted to U.S. District Court; U.S. Court of Appeals, Eighth District; U.S. District Court, Arizona; U.S. Court of Appeals, Ninth Circuit and the Northern District of Iowa. Fox is licensed to practice in Arizona, Iowa and Nebraska.
.About Burch & Cracchiolo, P.A.
Now with 38 attorneys in its Phoenix office, Burch & Cracchiolo is one of the Southwest's premier law firms. The firm was founded 49 years ago by Haze Burch and Dan Cracchiolo and today the firm's lawyers are among the most highly regarded and recognized leaders in the areas of business and corporate law, construction, estate and wealth preservation planning, family law, finance, labor and employment, litigation, personal injury and insurance defense, real estate and tax controversy litigation.
Burch & Cracchiolo is a member of Primerus, an international alliance of 200 law firms from 40 countries around the world. For information, visit www.bcattorneys.com.