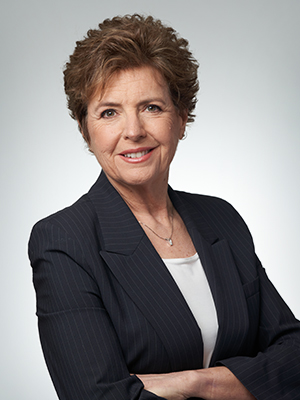 (January 11, 2022…Phoenix, AZ) The law firm of Burch & Cracchiolo today proudly announced that Firm partner Wendi A. Sorensen has been inducted into the National Academy of Distinguished Neutrals (NADN).
Sorensen has more than 35 years of experience and focuses her practice on mediation, arbitration, and personal injury/wrongful death cases. She is a State Bar of Arizona Certified Legal Specialist and currently serves as the chair of the Board of Legal Specialization for a two-year term that commenced on April 1, 2020.
The National Academy of Distinguished Neutrals is a professional association whose membership consists of ADR professionals distinguished by their hands-on experience in the field of civil and commercial conflict resolution. Membership is by invitation only and all Academy members have been thoroughly reviewed and found to meet stringent practice criteria. Members are amongst the most in-demand neutrals in their respective states, as selected by their peers and approved by local litigators.
"We're delighted to recognize Wendi A. Sorensen to the Academy's Arizona Chapter in recognition of Excellence in her mediation practice," commented Darren Lee, Executive Director of NADN.
Sorensen joined Burch & Cracchiolo in 2011 and has extensive litigation experience in both state and federal court. Her practice focuses on providing mediation services and defending aggravated liability and damages matters, including Federal Motor Carrier (trucking accident) cases, vehicular products liability matters, construction site injury and death matters, and premises liability cases. Sorensen is licensed to practice in California and Arizona.
Sorensen has been named among the Top 25 Women Attorneys in Arizona by Southwest Super Lawyers in 2013 and 2015-2022, Best Lawyers in America from 2017-2021, Arizona's Finest Lawyers 2011-2022, was named a Most Influential Woman in Business in Arizona in 2015, and among the Top 100 Lawyers in Arizona both by Arizona Business Magazine and a Top Lawyer in Arizona Business Leaders Magazine in 2019-2022. She was named "Mediator of the Year" in 2019 by Attorney at Law Magazine.
About Burch & Cracchiolo, P.A.
Now with 40 attorneys, Burch & Cracchiolo is one of the Southwest's premier law firms. The firm was founded 52 years ago by Haze Burch and Dan Cracchiolo. Today the firm's lawyers are among the most highly regarded and recognized leaders in the areas of business and corporate law, commercial litigation, construction, criminal defense, estate and wealth preservation, family law, finance, labor and employment, personal injury and insurance defense, real estate and taxation.