CONTACT: Chris Long
602.234.8746 or 602.290.8508 cell
clong@bcattorneys.com
Former Town of Paradise Valley Lead Attorney joins Burch & Cracchiolo
Andrew Miller brings over 30 years of land use/zoning experience to prominent firm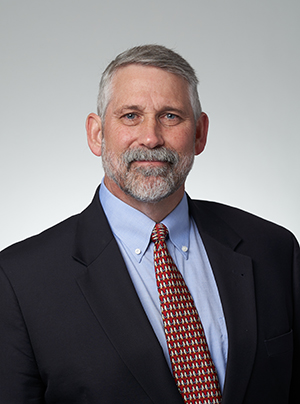 (March 17, 2021…Phoenix, AZ) The law firm of Burch & Cracchiolo, P.A., is pleased to announce Andrew M. Miller has joined the firm Of Counsel. Miller's practice is focused on zoning, land use, real estate law, government relations and municipal law. His areas of concentration include development agreements, rezoning ordinances, code enforcement, intergovernmental financing agreements and complex transactional matters.
Prior to joining Burch & Cracchiolo, Miller served as the Town Attorney for the Town of Paradise Valley for 22 years from 1998-2020. He oversaw high quality growth and development that strictly adhered to the ordinances and zoning codes that so deftly sets Paradise Valley apart from other municipalities in the Valley. Under his tutelage, Miller guided residents, custom home builders, developers and business owners in the establishment and expansion of building projects including the Montelucia, Mountain Shadows, Sanctuary, Camelback Inn and Ritz-Carlton (Paradise Valley) resorts.
Miller received his J.D. from Arizona State University in 1986 and his B.S. in political science, magna cum laude, also from ASU in 1983. He served as intern in the Office of the Administrative Assistant to the Chief Justice of the U.S. Supreme Court; research and drafting speeches for Chief Justice Warren Burger in 1982.
About Burch & Cracchiolo, P.A.
Now with 40 attorneys in its Phoenix office, Burch & Cracchiolo is one of the Southwest's premier law firms. The firm was founded 51 years ago by Haze Burch and Dan Cracchiolo and today the firm's lawyers are among the most highly regarded and recognized leaders in the areas of business and corporate law, criminal law and defense, construction, estate and wealth preservation planning, family law, finance, intellectual property, labor and employment, litigation, personal injury and insurance defense, real estate and taxation.
Burch & Cracchiolo is a member of Primerus, an international alliance of 200 law firms from 40 countries around the world. For information, visit www.bcattorneys.com.
###