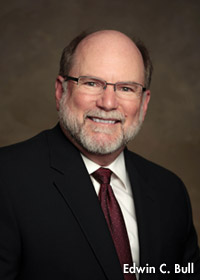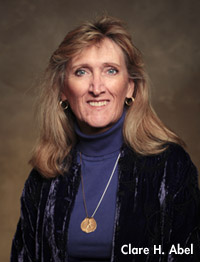 Burch & Cracchiolo President, Ed Bull and shareholder Clare Abel recently traveled to Washington, D.C. to be sworn in as members of the U.S. Supreme Court Bar. The ceremony was conducted in open court by U.S. Supreme Court Chief Justice John Roberts on October 4, 2011, and was preceded by a celebratory reception at The ASU Washington Center where new members of the bar met with Sandra Day O'Connor College of Law Interim Dean Douglas Sylvester. The trip was sponsored by the ASU Sandra Day O'Connor College of Law and also included private tours of the U.S. Supreme Court building, Pentagon and U.S. Capitol during the three-day event.
"This was a wonderful experience," said Bull, a graduate of ASU's law school who was accompanied by one of his daughters, Ali. "Dean Sylvester and his staff made this a tremendous experience for us and allowed me to share it with our daughter in a manner that will have a lasting impact on her as well, particularly since she is an elementary school teacher with an interest in history. I applaud ASU and hope they will continue to offer this program to lawyers and their families."
Abel, who was accompanied by her son, Ty Bowman, shared Bull's sentiments and gratitude. "I am a proud alum of ASU and prouder still to be a lawyer after this experience," she said. "The rich history of this country and its legal system is something to celebrate and a gift we pass along to our children."
Bull is Certified as a Real Estate Specialist by the State Bar of Arizona and joined Burch & Cracchiolo in 1978, has been a shareholder since 1985. Bull is the senior member of the Firm's Zoning and Real Estate Department, and practices primarily in the areas of land use, zoning, General Plans, Variances, Use Permits, Site Plan Approvals, development agreements, real estate transactions, and other development-related matters. His practice also involves various administrative processes and eminent domain. Bull received his J.D. from Arizona State University in 1980 and his B.A. from the University of Nebraska-Lincoln in 1976. He is a member of the American Bar Association, Arizona Bar Association and the Maricopa County Bar Association. Bull is listed in Best Lawyers in America and 2011 Southwest Super Lawyers.
Abel is certified by the Arizona Board of Legal Specialization as a Real Estate Specialist and has been a shareholder with the firm since 1986. She concentrates her practice primarily in the areas of Real Estate, Zoning and Land Use, and Condemnation Law. She also has done substantial work in the area of Administrative Law, including liquor licensing matters. Abel is listed in Southwest Super Lawyers and Arizona's Finest Lawyers and was recently honored among Who's Who in Business 2011 by The Arizona Republic/AZ Magazine. In April 2011, Abel was named as one of America's Pre-eminent Woman Lawyers by Martindale-Hubbell, placing her among the top 5% of women lawyers in the country. She was recently honored by ASU with the Outstanding Service to the College of Law Award for the Class of 1981.
About Burch & Cracchiolo, P.A.
With more than 45 attorneys in their Phoenix office, Burch & Cracchiolo, P.A. (bcattorneys.com) was founded 40 years ago by Haze Burch, now deceased, and Dan Cracchiolo one of Arizona's premier lawyers who continues to engage in a thriving practice. The firm's lawyers are leaders in the areas of business and corporate law, construction, estate and wealth preservation planning, family law, finance, labor and employment, litigation, real estate and taxation. Serving corporate, governmental and individual clients throughout the Southwest and nationally, Burch & Cracchiolo is known for outstanding and cost-effective representation that emphasizes client objectives. The firm has offices in Phoenix, Arizona; Las Vegas, Nevada; and Orange County, California. In order to better serve clients nationally and internationally, Burch & Cracchiolo is a member of Primerus, an international alliance of 170 law firms from 120 cities around the world. Firm co-founder, Dan Cracchiolo, has been a Trustee of the Steele Foundation since he helped form it on behalf of his clients, Horace and Ethel Steele. The Steele Foundation is among the Valley's top 15 foundations. For information, contact Cheryl Walsh at 602.234.8746 or visit bcattorneys.com.