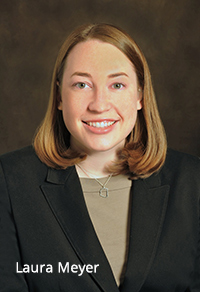 Burch & Cracchiolo is proud to be a sponsor partner for the upcoming Arizona Women's Leadership Forum "Evening of Conversation" slated for March 23rd at Sanctuary on Camelback Mountain Resort from 4-7pm. The event will feature Valley business women in high-capacity positions who are known as thought leaders and implementers known to be influencers in the positive economic development climate in our community. The speakers are: Yvette Gonzales, CIO and Sr. VP, CopperPoint; Natalie Laackman, CFO, Shamrock Foods Company; Dawn Rogers, CEO, 2017 Final Four; and Stella Shanovich, Partner, Grant Thornton.
B&C associate attorney Laura Meyer serves on the AWLF Tech Committee.
The settings for the "Conversations Events" are warm living-room events that create an intimate atmosphere conducive to idea sharing and exchange. Speakers provide ample opportunities for interaction while sharing their personal journeys and perspectives on leadership.
Tickets for the event are $75. For more information or to register click on the link below.