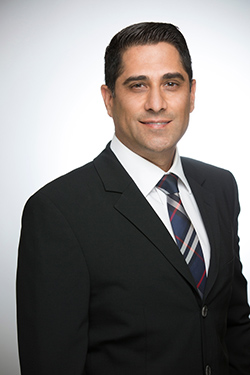 Burch & Cracchiolo is pleased to announce that Paul S. Kular has joined the firm Of Counsel. Paul Kular began his legal career practicing with a private law firm in Scottsdale, Arizona. In 2005, he was recruited by Travelers Insurance to represent insureds in their construction defect department. Shortly thereafter, Paul also began working in Travelers subrogation department. At the time he left Travelers Insurance as Senior Counsel, he was handling all of Traveler's Insurance construction defect and subrogation cases in Arizona, as well as handling complex tort defense cases. In addition to insurance defense, his practice focuses on construction law, personal injury, subrogation and coverage. His areas of concentration are in construction defect, all vehicular accidents to include trucking, auto, and motorcycle, and fire/water losses involving residential and commercial properties.
Prior to coming to Burch & Cracchiolo, Paul was at a downtown Phoenix law firm handling a variety of different matters, but primarily insurance defense.
Paul has served on the State Bar of Arizona Mentoring Committee, and also served on the State Bar of Arizona Civil Jury Instructions Committee. He is an active community volunteer.
Paul received his B.A. in social sciences with an emphasis in psychology from Bridgeport College in Bridgeport, Connecticut. While there, Paul played baseball and ran cross-country at the NCAA II level, and captained his baseball team his sophomore year.
While attending law school at Northeastern University, Paul served as an intern under the Honorable Chief Justice Shirley S. Abrahamson, of the Wisconsin Supreme Court.
In 2012, Paul appeared in the "Young Guns" article in Attorney at Law Magazine, recognizing rising stars in Arizona's legal community.
In addition, Paul has been recognized as a contributor in two books: "Phil Ackland's Guide for Commercial Kitchen Fires, Prevention and Investigation, A Collaboration of Experts" (2012); and "Toxic Torts: A Complete Personal Injury Guide" (1994).